Digital change by design: While change is a constant, we help organisations utilise digital innovation with intention and purpose.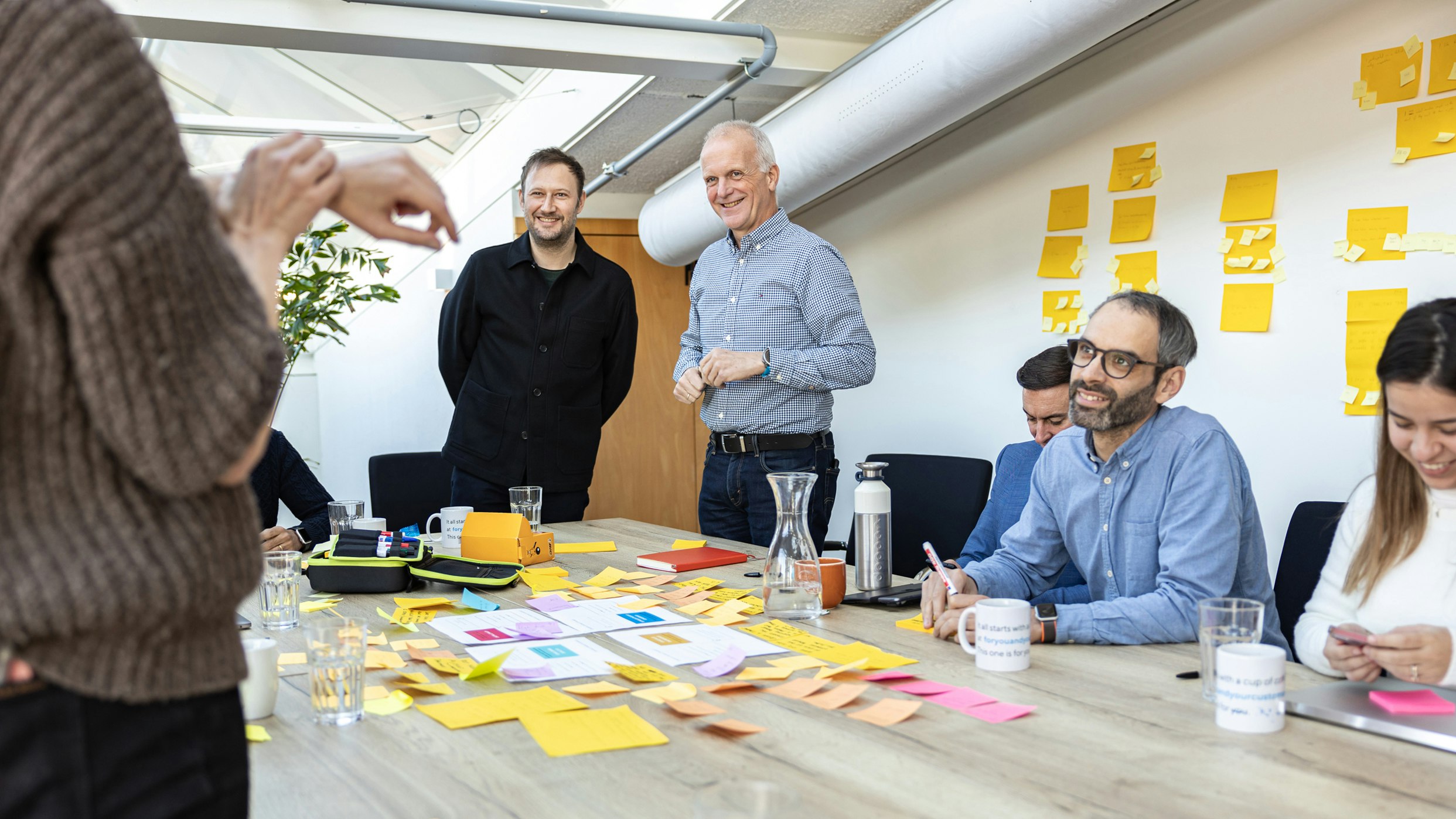 Digital Business Consulting
In a digital organisation comprising numerous individual components, it is easy to lose sight of the overall picture. However, with us at your side, this doesn't have to be the case. We help organisations in developing and enhancing their products and services by employing a holistic mindset to analyse and advise them. Our Exploded View methodology allows us to illustrate the connections between customers, touchpoints, organisation, processes, systems and data, regardless of the complexity involved.
Business Development / Data Governance / Process Optimization / Digital Strategy / Change Management / Software Evaluation / Management Consulting / Service Design / Experience Consulting / Master Data Management / Omni-channel Strategy
---
Service Design & Research
Design is so much more than just a beautiful surface – it ensures your business offers your customers the right thing in the right way. It shapes your business and interactions with your customers. Our approach combines craft and creativity in the conception, research, and design of both small and large-scale products and services. We undertake this responsibility with awareness of our impact on shaping the collective future of people, businesses, and society.
Service & Experience Design / UX/UI Design / Design Systems / DesignOps / Information Architecture / Customer Experience & Journeys / Design Thinking & Strategy / Design for Responsibility / Trainings / Qualitative & Quantitative Research / Prototyping & Workshop Facilitation
---
Software Implementation
Excellent software engineering creates future-proof technical architectures, enabling your business to stay in tune with your customers. We build products, systems, and platforms that are scalable and adaptable, empowering our clients to incorporate new features and continuously enhance the user experience.
Frontend & Backend Development / Cloud Solutions & System Architecture / Content Management & SEO / System Integration & Testing / Serverless & Headless / Scrum & DevOps / Prototyping / POC / & MVP
---
Master Data Management
By adopting a single master record for each person, address or item in your organisation, you can eliminate duplicates, decrease data errors and obtain a comprehensive overview of business-critical data. We develop a consistent and dependable data source for your organisation. Our multi-domain MDM and PIM solutions empower you to control and distribute your data throughout your company.
Data migration / Data modelling / Project management / Single point of truth / Data integration / Supplier/customer data management / Product data workflows / Multi-domain MDM
---
Jobs
Find the job that's right for you.
Insights
Sharing knowledge and insights.