Celebrating a decade of learning and development: 10 years foryouandyourcustomers in Amsterdam
2023-01-30 ・ Annegret Bönemann
On January 26th, 2023, the team at foryouandyourcustomers gathered together in Amsterdam to celebrate a significant milestone – the 10th anniversary of the Amsterdam cell. The event was a momentous occasion filled with memories, laughter, and celebrations.
A strong commitment to learning and development lies at the heart of foryouandyourcustomers' success. We believe that by working together, our employees and customers can continually evolve and improve services and solutions to meet changing needs. As we reflect on the past 10 years since the company's founding in Amsterdam, we take pride in everything we've learned along the way. We look forward to continuing this journey, strengthening our partnerships and delivering innovative digital solutions to our customers.
To celebrate our 10th anniversary, we held an event at our Amsterdam office, where we were joined by current and past customers, friends, and colleagues from other cells. It marked a momentous occasion for us, as we reflected on our journey so far and looked forward what lies ahead.
Our CEO Albert Jan Klunder gave a short speech, in which he expressed his gratitude to the team for their work, dedication, and contributions towards the company's success. We enjoyed a delicious cake, raised a toast, and took a trip down memory lane by collecting mementos from the past decade. It was a moment of pride and joy for past and current team members who had built the company into what it is today.
---
Founder Jonathan Möller with Albena Mancheva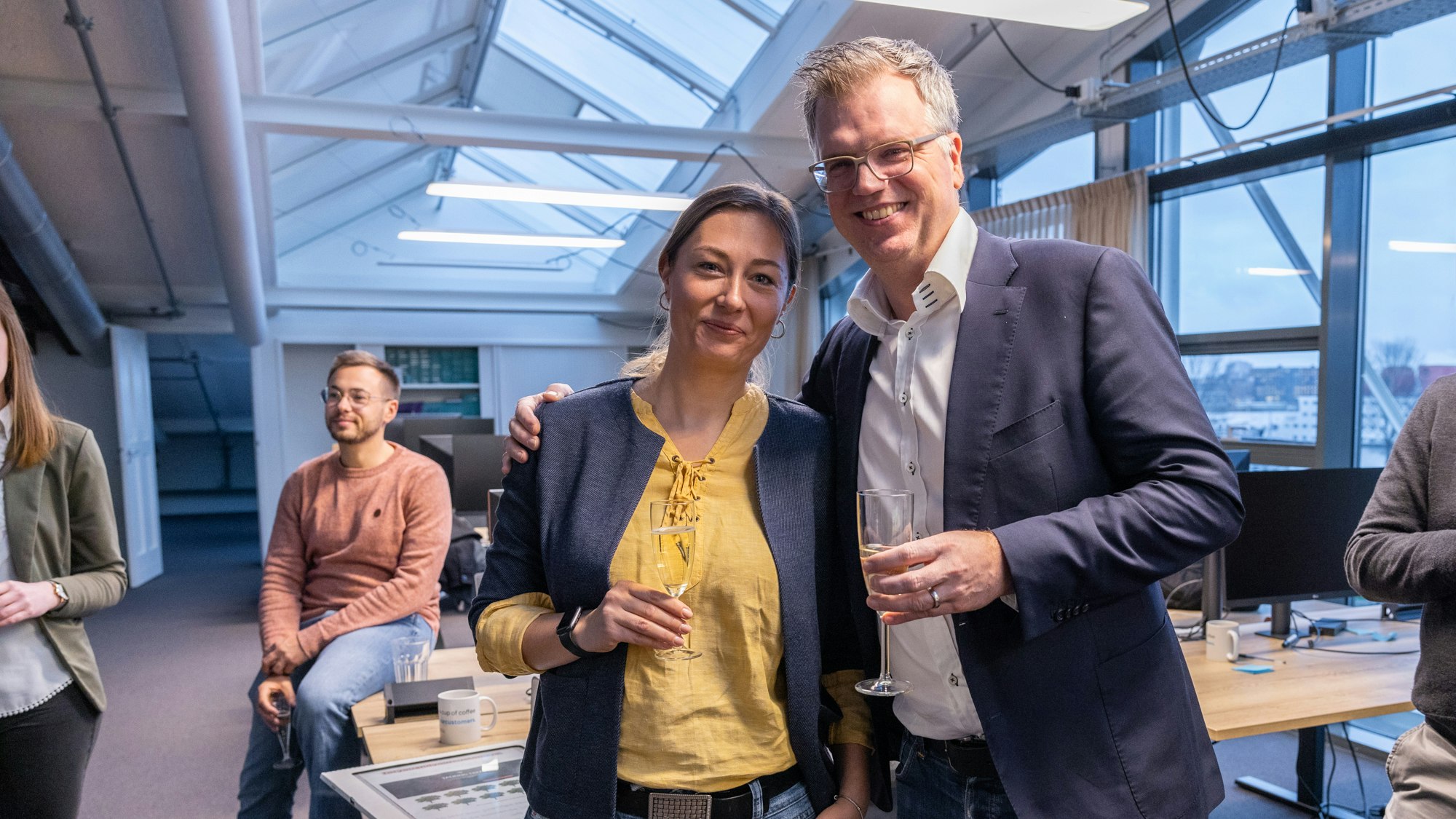 ---
One of the highlights of the event was the presence of our founder, Jonathan Möller, who joined the celebrations and shared his reflections on the development of the company over the years. He shared anecdotes about the founding of the Amsterdam cell and expressed his pride and thanks to all who took part in the journey, like Alexander Oppel, our former CEO, and Albena Mancheva, one of the first employees of the Amsterdam team, who now leads the cell in Sofia.
---
A wall of memories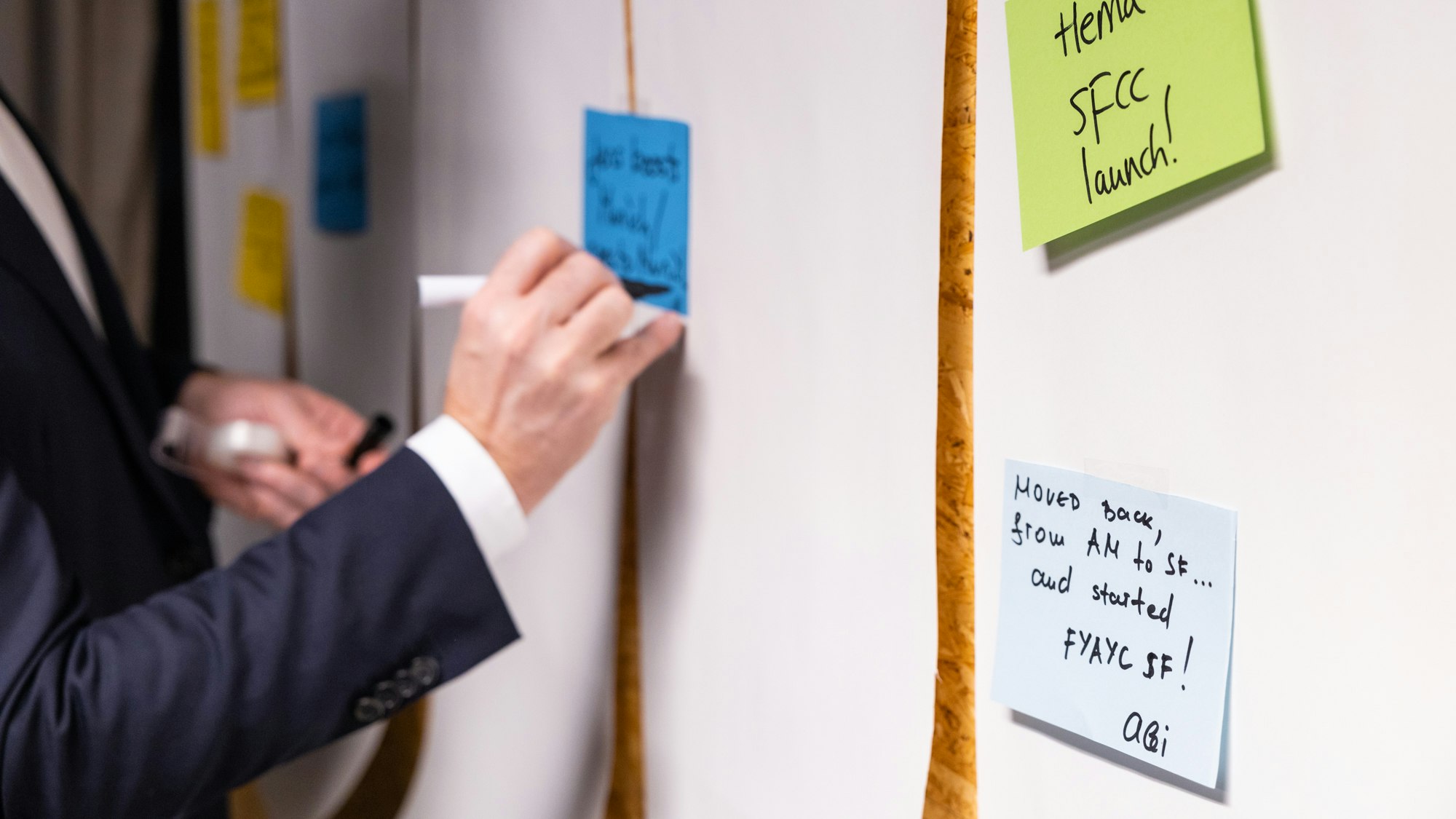 ---
The celebration continued with the collection of memories from the past decade, allowing everyone to reminisce about our past achievements and milestones. It was a touching reminder of the relationships we have built with our customers, friends, and colleagues over the past ten years. As we look back, we are grateful for everyone who has been part of this journey so far, as a customer, colleague, partner, and companion.
---
An evening full of laughter in good company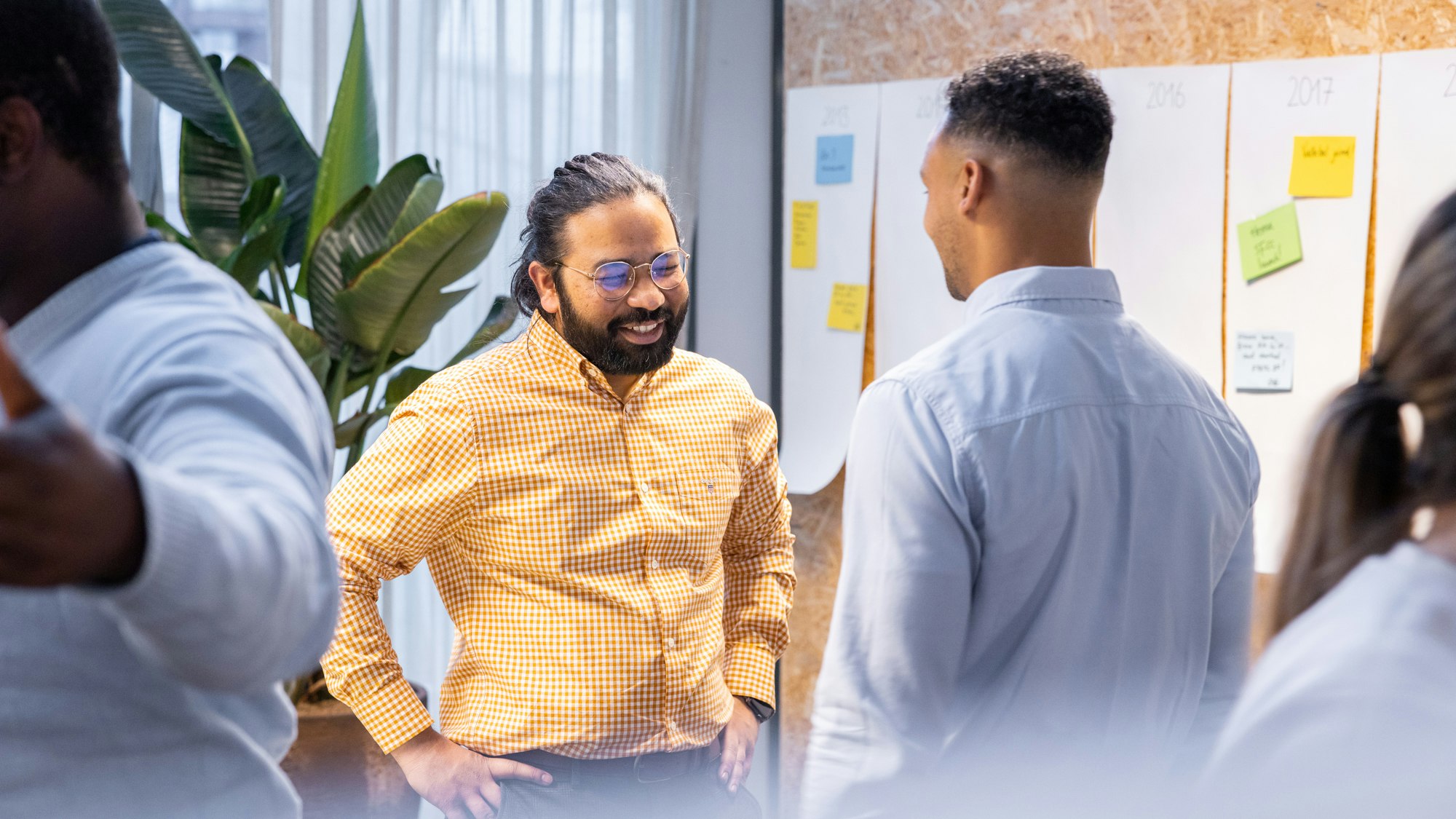 ---
Looking forward, there is a deep sense of excitement and optimism for what lies ahead in the next ten years for us in The Netherlands. Our team remains committed to delivering surprisingly simple, thought-through, and pioneering digital solutions and services to our customers, and we are excited to see what the future holds.
This moment was a welcome reflection. Here's to the next ten years of growth and success for the team at foryouandyourcustomers!