"Thinking of a Different Tomorrow with OKR": Reflections on the 69th Business Breakfast
The 69th Business Breakfast at for​you​and​your​cus​tom​ers in Frankfurt focused on the targeted management framework OKR – at an unusual time.
Every transformation begins with rethinking and questioning established objectives, goals, and methods. OKR is an exciting step towards the future, because new impulses bring a breath of fresh air into the work routine. The planning of the Business Breakfast started with this thought: Why shouldn't a Business Breakfast featuring an OKR MeetUp take place in the afternoon for a change!
The session jumped right into advanced topics. As the participants were already experienced with OKR – using it in their daily jobs – there was no need for a broad explanation to start. Instead, the team wanted to invite a change of perspective and show OKR experiences on the other side of the fence.
---
Kai-Marian Pukall talks about OKR's obstacles.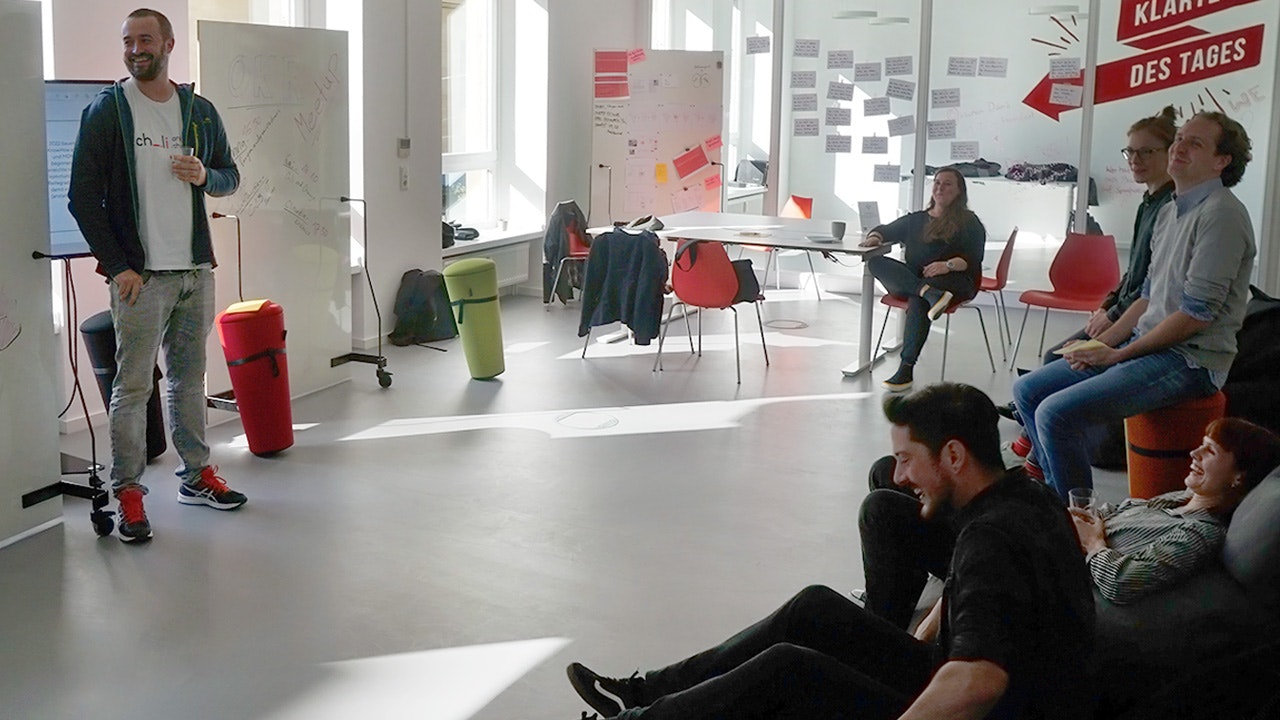 ---
Anna Stark started off with her contribution "Objective and Key Results in Application". This shed light on how foryouandyourcustomers interprets and practices OKR internally in order to promote potential within the team. A common and agile mindset, characterized by focus, cooperation, courage, alignment, and transparency unites everyone in the team.
Guest speaker Kai-Marian Pukall, Senior Agile Coach at Chili and Change, had a more controversial topic: "Stumbling Blocks of OKR". His contribution reflected the authentic examination of the daily challenges and how to meet them with true significance – and why real agility is a very human topic.
Short break. Coffee. Muffin. Continue to the next guest presentation: "Key Result beats KPI" by Julia Mannagottera and Christian Teichert, Agile Masters at GLS IT Services. The juxtaposition of these important terms led to a lively discussion around old and new business thinking. This once again showed what is so typical for OKR compared to traditional methods: the free, open view into the future.
---
"Key Result beats KPI" Presented by Julia Mannagottera and Christian Teichert.
---
In the final contribution, Claudia Brinkmann from Endevico presented "Goals from the Viewpoint of Purpose". Based on the UN Sustainable Development Goals, the experienced entrepreneur showed how a clearly defined purpose can strengthen the cohesion of organizations and what role the meaningful identity of a company has for its future development.
The afternoon ended with an intensive discussion, vitamin-rich delicacies, and a lot of fresh inspiration. The conclusion: OKR is the chance for more individuality within the collective, as it puts the focus on the creators. There is no single "right" or "wrong".
---
Interaktion während des OKR MeetUp.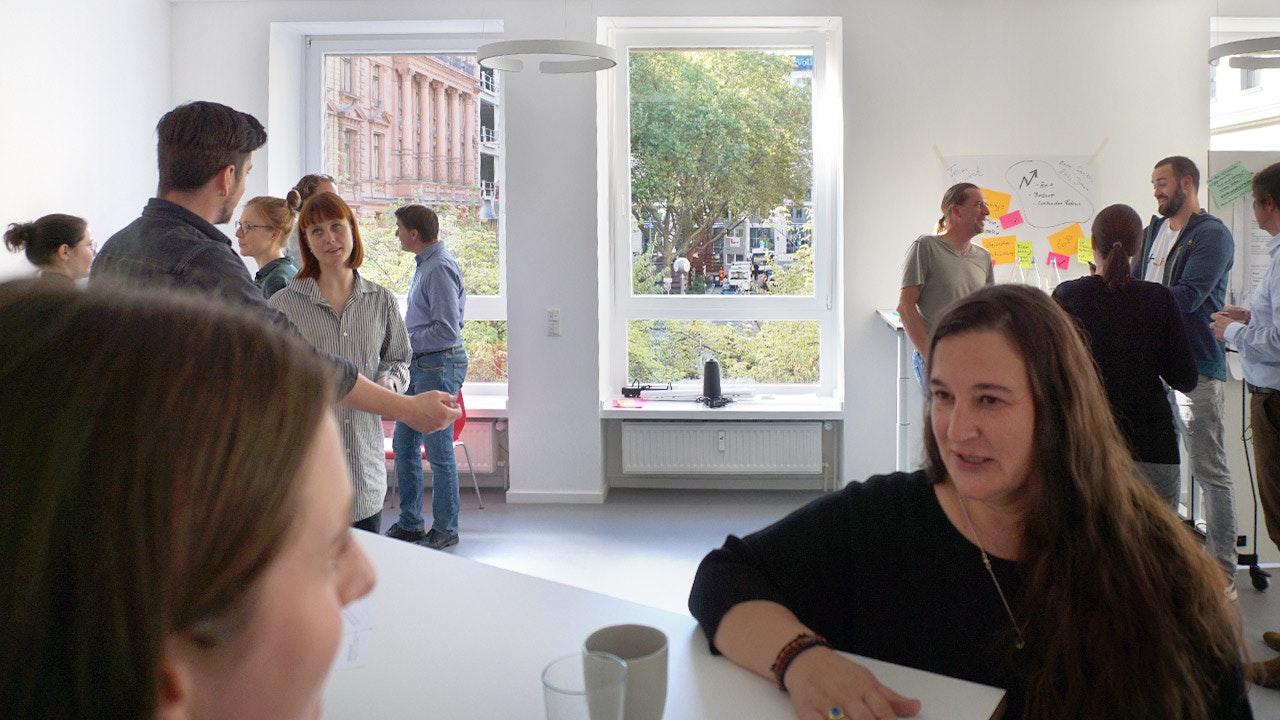 ---
There is a common process and many possible ways forward – the main thing is that we keep our goal firmly in mind.
Thanks to everyone who was there! And if you would like to learn more about OKR at foryouandyourcustomers: We look forward to a lively exchange!