Book Paid Work and the Meaning of Life
2021-06-16 ・ Robert Josef Stadler
It is fundamental for our company to foster a shared aesthetic sense of what is good and desirable, which is not created by art though supported by it, whereby we assume that foryouandyourcustomers will continue to develop. For this, it is helpful when employees are self-aware and actively strengthen their sense of community.
The book "Paid Work and the Meaning of Life" by Robert Josef Stadler is a gift to employees and friends of foryouandyourcustomers for its tenth anniversary. It contains illustrations of the works of 70 artists, texts on the opening of 53 exhibitions and chapters on "If not now", "If not me", "If not us" and "Integral Business Philosophy".
---
The book is available in German ("Unternehmensphilosophie und Kunst") and in a revised version in English.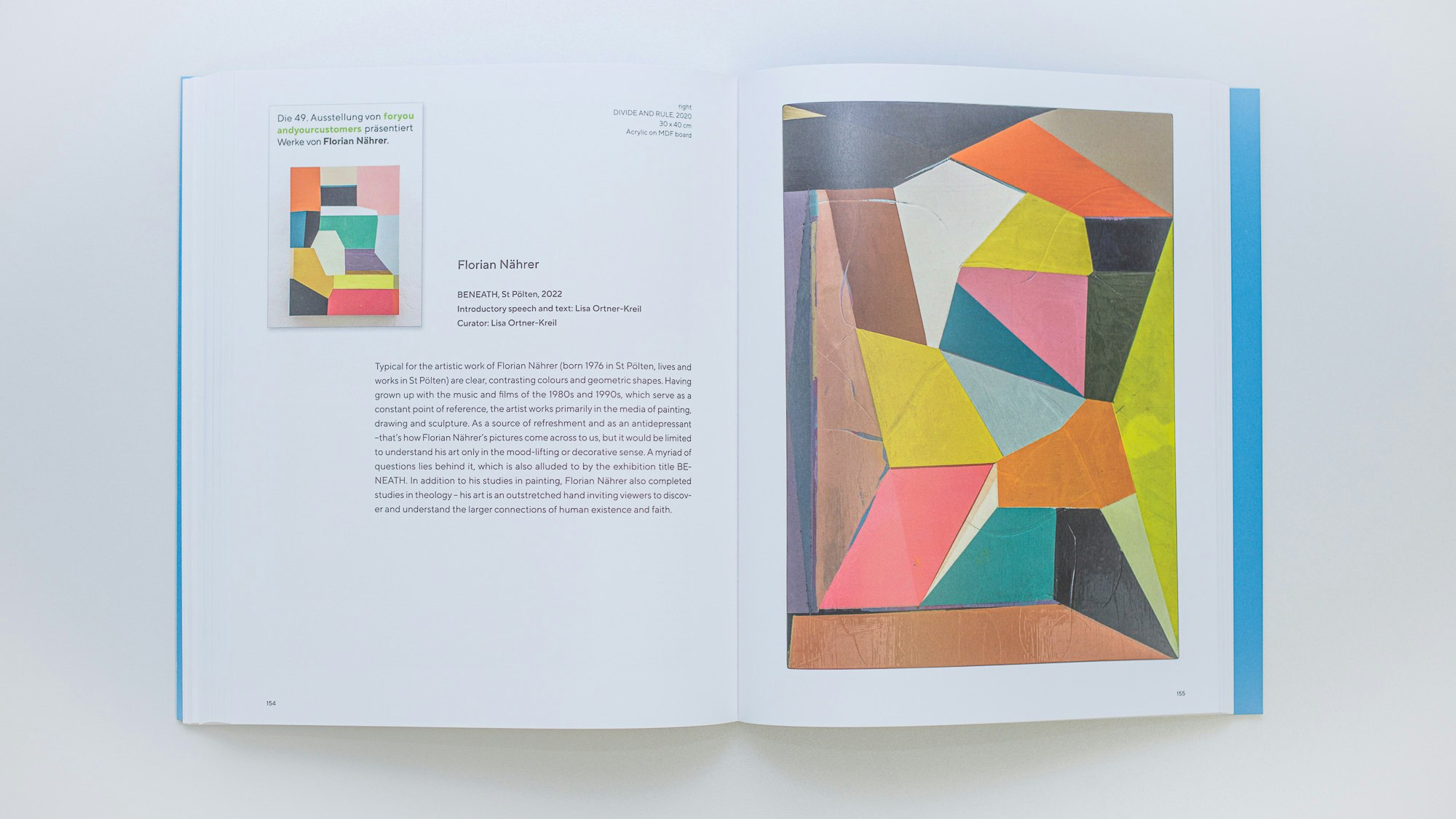 ---
Like training a muscle, it takes personal endurance and public spirit, i.e. will and a supportive context, on the way to becoming a human being. This book is a tool for employees and companies to do just that.
---
Video: Book vernissage "Unternehmensphilosophie und Kunst" by Robert Josef Stadler
---
In the video (0:46 h), Matthias Anderegg discusses the book with author Robert Josef Stadler, Jonathan Möller and Stephan Müller.
---
Would you like to order the book?
We are looking forward to your order:

Please notify us by email for orders with shipping outside the EU / Switzerland or bulk orders (more than 5 pieces/product): versand-fyayc@ligarmedia.de.