Webinar: STEP Version 11 for you and your customers, and insights into Bosch PT's MDM journey
2022-08-05 ・ Kunal Lohia ・ Bernhard Mueller
In our latest STEP MDM Forum at foryouandyourcustomers Melbourne, Bosch Power Tools shared great insights on how they matured their business capabilities through a Product Information Management (PIM) system implementation and we also learned about the new features of STEP version 11.
Bernhard Mueller, CEO at foryouandyourcustomers, hosted this session for a varied audience of Master Data Managers, Data Engineers, Data Stewards, Solution Architects, and Technical Specialists.
Over the course of 60 minutes, the webinar covered two main topics :
Dave Edson from Stibo Systems gave a good walkthrough of the latest Stibo Systems STEP version 11. The highlights included the SaaS infrastructure (so you don't have to manage your own on-premise hardware), improved user experience (with a simpler WebUI) and an overview of the PDX Syndication (which helps with getting product content out to your channels).
---
The agenda of the webinar.
---
---
David Edson from Stibo Systems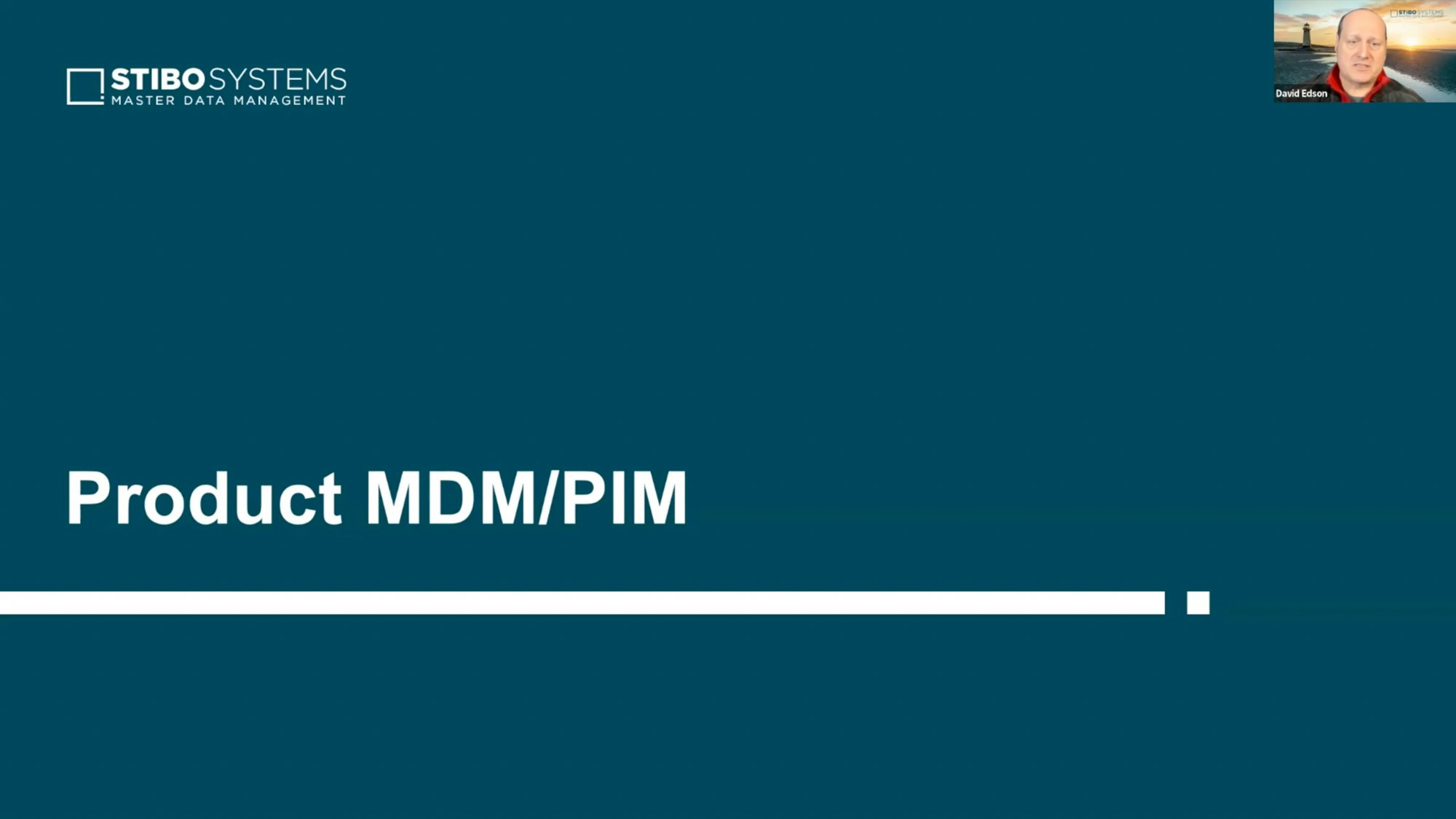 ---
Bosch, one of the biggest global manufacturers, shared their journey of implementing Product Information Management (PIM) to enhance their business capabilities. The key value they saw from this project was to establish a Single Source of Truth that helped improve data quality and time to market for their products. Using strong change management, they were able to consolidate knowledge across teams and functions to enter data once (therefore quicker) and build a richer record of product information to serve multiple channels. This was really important to Bosch as they set standards where new tools were "only ready for market when the physical product and the digital product are both ready".
Speakers
Michael Munz has a vast experience in the area of product data, maintenance and distribution. With his expertise, drive and enthusiasm he was key to the successful go-live of the Stibo STEP System at Bosch PT. The project team implemented not only a PIM system but the full end-to-end Digital Supply Chain.

Dave Edson has been working as a solution architect with a focus on information integration in enterprise solutions, agile and model-driven development. Dave has more than 25 years of experience and an in-depth understanding of technology components and their effective use in a wide range of industries.

Bernhard Mueller has over 20 years of experience in supporting organisations in Europe,  Asia and Australia with strategy and delivery of large and complex IT transformation programs.  Bernhard is passionate about helping his customers find and implement better ways to excite their customers in the digital age.
More about us
If you'd like to learn more about how foryouandyourcustomers can support you in your Product Information Management or generally help you with your digital change, please get in touch.
---
Useful Links
More events we've hosted