"First time right" 64th Business Breakfast as digital event
2020-11-25 ・ Claudia Müller ・ Andreas Drexhage
"First time right" was the name of the 64th Business Breakfast of foryouandyourcustomers and covered the topics of product texts, translations and authoring support in the context of PIM/MDM.
The 64th Business Breakfast of foryouandyourcustomers in Stuttgart was somewhat of a first: Stuttgart did not want to postpone the long-awaited Business Breakfast again, let alone cancel it due to the ongoing contact restrictions and precautionary measures relating to the Covid-19 pandemic. Instead, the team came up with a plan that prioritised the health of all participants and employees but still did justice to the special spirit of foryouandyourcustomers' Business Breakfasts. 
A Business Breakfast was held, at which Andreas Drexhage , head of the Stuttgart office, was able to welcome 31 participants live from the office in Stuttgart and introduce the speakers for the hours that would follow. 
Armin Mutscheller kicked off the event. The graduate translator and university lecturer has many years of experience in multilingual translation and terminology processes and advises companies on language technologies, as well as holding training courses on this subject. In his entertaining lecture, he took his audience to a restaurant. He showed what consequences small mistakes in the translation of the restaurant's menu can have – namely, dissatisfied guests. Armin Mutscheller explained how it could be done better.
After a short coffee break, the second presentation was more specific and hands-on: Stefan Kreckwitz, CEO and founder of Congree, showed the participants how the quality of product texts can be improved and standardised using authoring support. On the basis of intelligent linguistic procedures, style (e.g. tone of voice), terminology and, of course, spelling and grammar, are checked. Authors receive feedback as they write and are helped to write in a way suitable for translation and brand-appropriate. Stefan Kreckwitz also had a task for all the participants: in the second breakout session, three groups optimised a product text and discussed the results with Stefan Kreckwitz at the end of the event.
---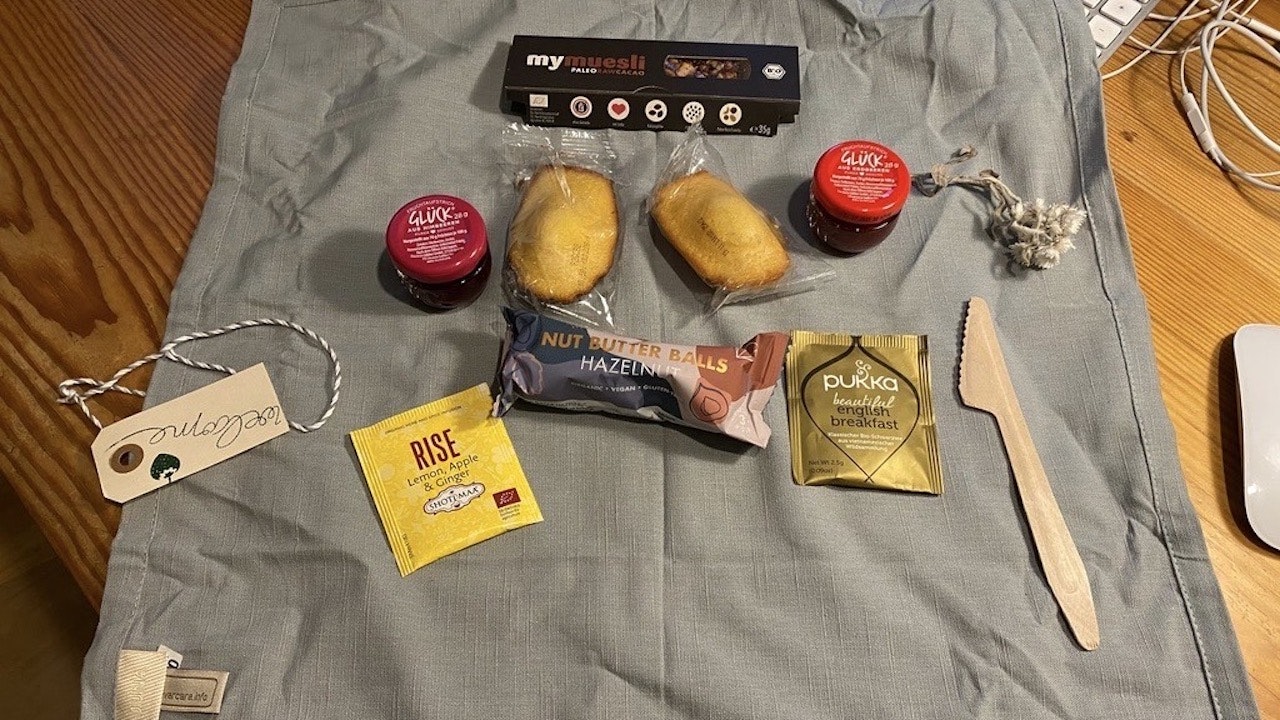 ---
In the third presentation of the day Pascal Bayard from foryouandyourcustomers showed how to stretch the limits of the PIM system STEP and how to implement a prototypical integration of the Congree authoring tool in Stibo STEP. Pascal demonstrated live how an authoring tool works in STEP and what great benefits it has in practice.
The enthusiastic feedback from the participants at the end of the event showed that we had succeeded in holding a Business Breakfast in a digital format and that rousing presentations and discussions in small groups can also be experienced and participated in from the comfort of one's home PC.