"Organisational Culture is of great value to me", Tissa David interviewed by foryouandyourcustomers
One year ago, Tissa David joined for​you​and​your​cus​tom​ers in Melbourne to the delight of the entire team. As CEO Bernhard Mueller puts it: "We are very grateful to have Tissa in our team. She brings us forward as a company with her knowledge and kind personality. We take great pleasure in working with Tissa to build up strong relationships with customers by delivering successful MDM projects." In this interview with Tissa, we spoke about; how she joined, working in the times of Corona, and why she would recommend this company as an employer with a clear conscience.
Tissa is originally from India where she graduated as an Engineer in Computer Science. "Back in my home country, studying is considered as a very important thing; you don't really have a choice, there is pressure from society to follow a career in either medicine or engineering. If you want to follow your passion, you can do it only as a Plan B. I was very good at maths, so it was natural for me to follow the engineering path, but my passion was something else".
Her first job after university was at Teradata, a global analytics software company, which she called her "lucky strike". This job was a perfect start for her career as a software developer, and she was in charge of delivering MDM (Master Data Management) projects.
---
Tissa David, MDM Software Engineer at foryouandyourcustomers.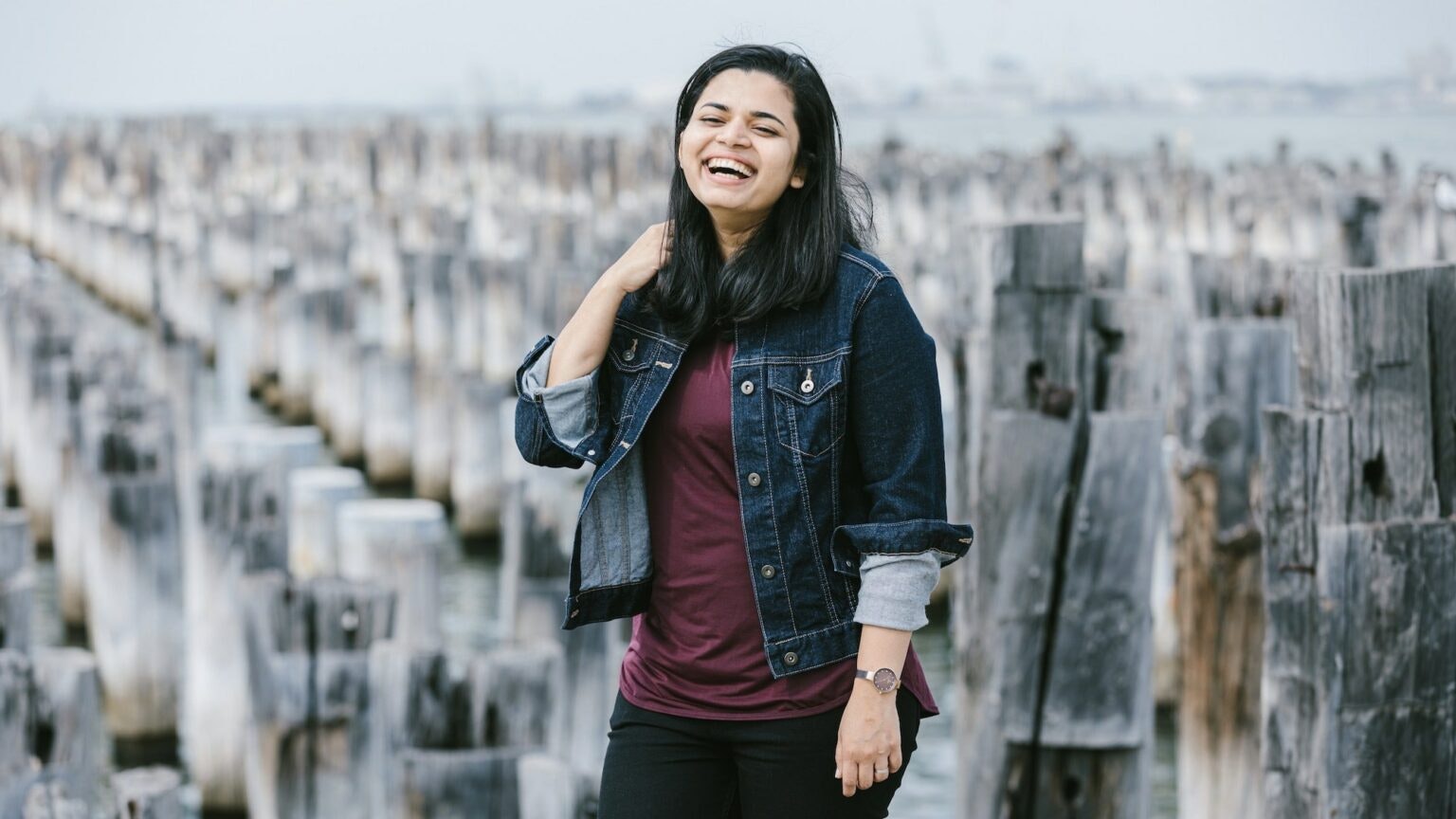 ---
After she got married, she gave up her job in India where she worked for 3 years and moved to Melbourne with her husband to start her journey to the unknown.
Reaching Australia, due to her visa conditions, she was not allowed to work. This led her to pursue her biggest passion: singing. She joined the church choir and even inspired her husband, who plays the guitar, to start playing and singing together.
Soon after that, her working visa got approved. Tissa was initially confident and optimistic when she started applying for jobs, based on her experience as an MDM developer. However, she found it hard to find a job in her area of expertise. She had to deal with rejection and unsuccessful job applications, which affected her emotionally. Trying to overcome the frustration and demotivation, Tissa worked hard to change her mindset. She tried to apply to job openings without high hopes in order to avoid getting disappointed. "During these difficult times, I have learned that not having a job was not a waste of time, because I could keep myself engaged by exploring and doing things I love like, singing, volunteering, interacting with the community, learning from another culture and adapting to a new lifestyle here in Australia. There was a change in my perspective that happened through all of this process which helped me personally".
A few days later, she got invited to her first job interview with foryouandyourcustomers, and it was a success. She explains: "Things looked very promising. And here I am working for this new company enjoying the culture and value. My beliefs helped me to overcome hard times and conquer this new opportunity at foryouandyourcustomers".
foryouandyourcustomers: Can you tell me about your experience during the interview process with foryouandyourcustomers? Was there anything different to other companies?
Tissa: The "employees" section on the website was a highlight, because I could discover how my future colleagues are like, what our common interests are and learn a little about their story. The Interview was technical but not too complex, very different questions, I felt like foryouandyourcustomers wanted to know a lot about my personality and not only my technical knowledge and skills. A differentiator was the behaviour interview, which was a test focused on personality, I really enjoyed doing that. It shows once again that foryouandyourcustomers care much more about you as a person rather than your skills alone.
Talking about foryouandyourcustomers' organisational culture, do you believe your background and personal values are taken into consideration?
The company culture is definitely one of my priorities. A skill can be taught, but valuing both skill and person makes it precious. At foryouandyourcustomers they put the employee in the center. If people value me as a person, I feel better at doing my work; it gives me the power and motivation to deliver good quality work to our customers. I believe the outcome is much better if you like your job than if you take your job as a to-do list by just completing task after task.
In your point of view, what kind of skills are essential to be a successful Software Engineer at foryouandyourcustomers? 
You need to be able to wear those two hats at foryouandyourcustomers. One as a Software Engineer developing the software and one as a Consultant interacting with customers to better understand their requirements. It is really important to be able to build the trust and relationship with the customers to make sure that what they need has been provided and done on time.
What are your thoughts about the way foryouandyourcustomers delivers an MDM project, and what is your experience as a Software Engineer ?
Normally my work would comprise 20% internal interaction and 80% coding and programming. But at foryouandyourcustomers about 60% is actually interacting and getting requirements directly from our customers. I always had the desire of being a consultant, as I really like to interact with people. That was my chance, and I am enjoying it a lot, learning more about the use of the STEP software. Not only programming but also to understand the purpose of having an MDM Software. I wasn't very comfortable at the beginning, but now I really enjoy and feel confident wearing a consultant hat as well!
How do you like the internal working environment at foryouandyourcustomers? What has changed from your previous workplaces? 
I can just say awesome. One thing I really enjoy is that there is no intimidation internally! When I joined, I never felt intimidated or shy to ask questions since everyone is so friendly and open to help you. You can have an open conversation with anyone, and you don't feel any hierarchy in the company structure. It makes internal communication so much easier, all colleagues are supportive, and they are willing to train and build you up.
---
Tissa making music
---
Now, with COVID-19 restrictions, what does your day look like? Are there any new challenges?
We start with an internal huddle every day, where we mention our goals and plan ahead the whole week, which I feel became essential during COVID-19 times. I found it hard to get actual things done, because with virtual interaction, there is always a back and forth, all work is postponed until I get clarifications. I am really missing the face-to-face interaction; it is much easier and quicker when someone sits next to you.
foryouandyourcustomers in Melbourne is currently searching for more people like Tissa to join our team. If Tissa's journey and her everyday tasks resonate with you, feel free to contact us via melbourne@foryouandyourcustomers.com.
We are looking forward to hearing from other software engineers here in Melbourne!
---
Useful Links
Other articles