Well thought-out models at foryouandyourcustomers
2021-12-20 ・ Kunal Lohia ・ Bernhard Mueller
Building on some contemporary approaches to business and data modelling techniques, we at foryouandyourcustomers added our ideas and experience to develop a set of thought-out models that can help you manage digital change now and into the future.
In Australia, we specialise in a few subject areas, such as Product Information Management (PIM) and Master Data Management (MDM), complemented by additional capabilities available throughout our European locations. In all our work, we aim to understand our customers business better using thought-out models and approaches:
The "Exploded View" — a model to enable digitalisation
The Exploded View is a model that effectively captures the various interrelated aspects of an organisation's elements (customers, employees, channels, processes, systems and data).  
The model allows for an integral perspective on how your organisation is structured in six layers and how they are interconnected. It is an end-to-end view from top to bottom and is helpful in identifying and supporting digital and analogue change initiatives.
---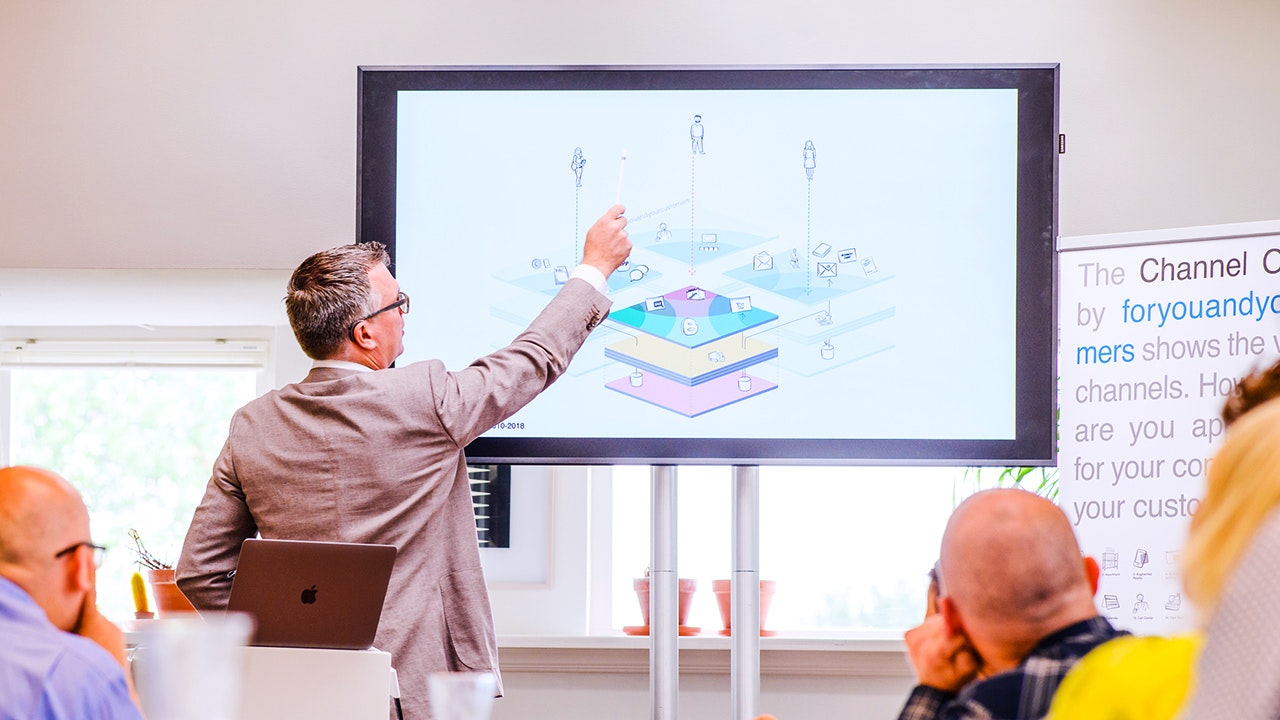 ---
The Exploded View was invented by Jonathan Möller, one of the founders of foryouandyourcustomers and is actively used by more than 30 international companies. 
The Information Model — a method to get a common understanding
Information Modelling is a method to improve understanding and accuracy in your collaboration. Stefan Berner is the originator of the methodology and author of the book Information Modeling. The main purpose of this method is to be able to define entities in a way that is both technology and process neutral. At foryouandyourcustomers we use this method to build a common understanding between different business units within your organisation. 
The Information Model is an essential step and great input for us to derive the right Data Model for any Master Data Management Solution we implement for our customers.
The Digital Information Supply Chain (DISC)
In the same way, we understand how raw materials are turned into products as part of a supply chain, product information has its supply chain that we call the Digital Information Supply Chain (DISC). For example, Product Information Management (PIM) and Product Lifecycle Management (PLM) solutions enable customers to go to market faster with new or revised products and, at the same time, meet the associated regulatory information requirements. We have strong relationships with a number of European manufacturing customers (e.g. Bosch, Sika, Lapp, Peri, Komax) where we are designing and implementing these information supply chains.
foryouandyourcustomers' contemporary approach
Our delivery approach has been refined with the experience of delivering 50+ MDM projects in Europe and Australia. The three proprietary processes above are integral in our execution and help to ensure that our delivery meets your real business needs. Our contemporary approach is building an MVP with a design phase up front and then moving to an agile way of working for enhancements giving you full control of the scope with your priorities. We also leverage a great repository of effective project documentation and work with the latest collaboration tools like Confluence, Jira and Miro with pre-built templates to ensure transparency and consistency in our execution.
Find out more
You can reach out to our subject matter experts in Australia for an in-depth dialogue on the practical use of our models.
---
More Info
Other useful content