Mastering the Interplay of Digital Disciplines
2023-02-14 ・ Tobias Felbecker
We are thrilled to announce the launch of foryouandyourcustomers expansion into Sydney, offering even more services and solutions designed for Australian businesses. Our focus on providing top-notch master data management and product data services in Melbourne over the past five years has become a foundation which now allows us to offer ecommerce and data integration capabilities as well. As we continue this journey forward together, let's explore how these different digital disciplines can interplay with each other to master the digital change.
At foryouandyourcustomers, we have designed the Exploded View – a model that reveals the various facets of a company.
The top two layers focus on understanding customer needs and their journey when engaging with an organization; from physical stores to online shops or interacting directly with field sales personnel – customers expect seamless transitions between channels! To ensure they meet expectations, companies must masterfully manage these touchpoints in order to provide exceptional experiences.

The customer experience has become a major focus at the C-suite level. At foryouandyourcustomers, we liken this to being on board a cruise ship: with opulent sun decks and awe-inspiring views that inspire passengers to share tales of their superb journey. At every stage of the process, delivering an excellent customer experience is essential in driving success.
---
The sundeck: the touchpoint with the customer.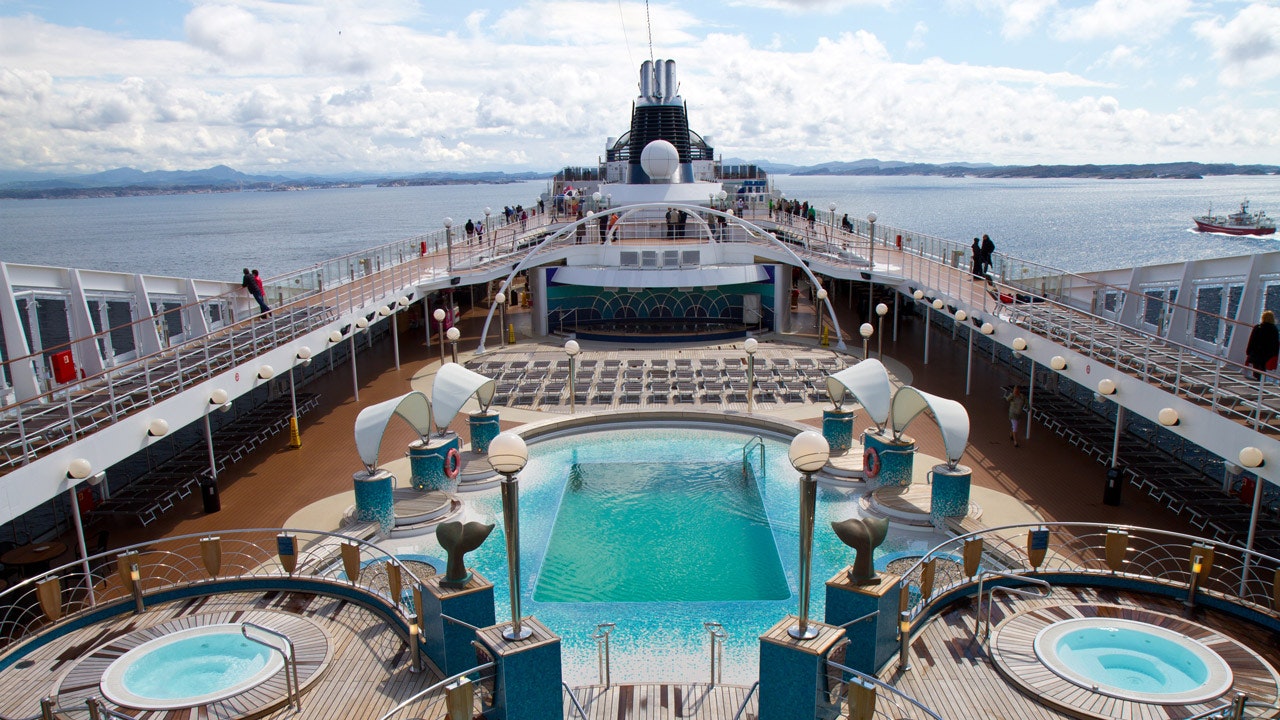 ---
Companies have their work cut out for them trying to keep up with consumer wants while boosting internal investments; using composable architecture when defining tech stacks enables optimal investment decisions that allow businesses to grow digital touchpoints & services towards maturity.
---
Services we offer at the experience layer.
---
At foryouandyourcustomers, we understand the importance of staying ahead in an ever-evolving market. That is why our strategic partnerships with technology companies allow us to provide businesses with a modern and composable architecture that helps meet customers' heightened expectations without sacrificing investments into digital channels. Such a best of breed approach, consisting of multiple microservices and an API-first headless architecture, allows companies to avoid being locked-in to a specific vendor and to add or remove components as needed. The era of large-scale replatforming initiatives is over.
Step aboard the cruise ship and prepare to embark on a journey of digital change! From the sun deck we go directly to the engine room. For the cruise ship to sail, the engine has to run. Data is fundamental for this adventure, which begins with Master Data Management (MDM).
---
Powering the journey: a look inside the engine room.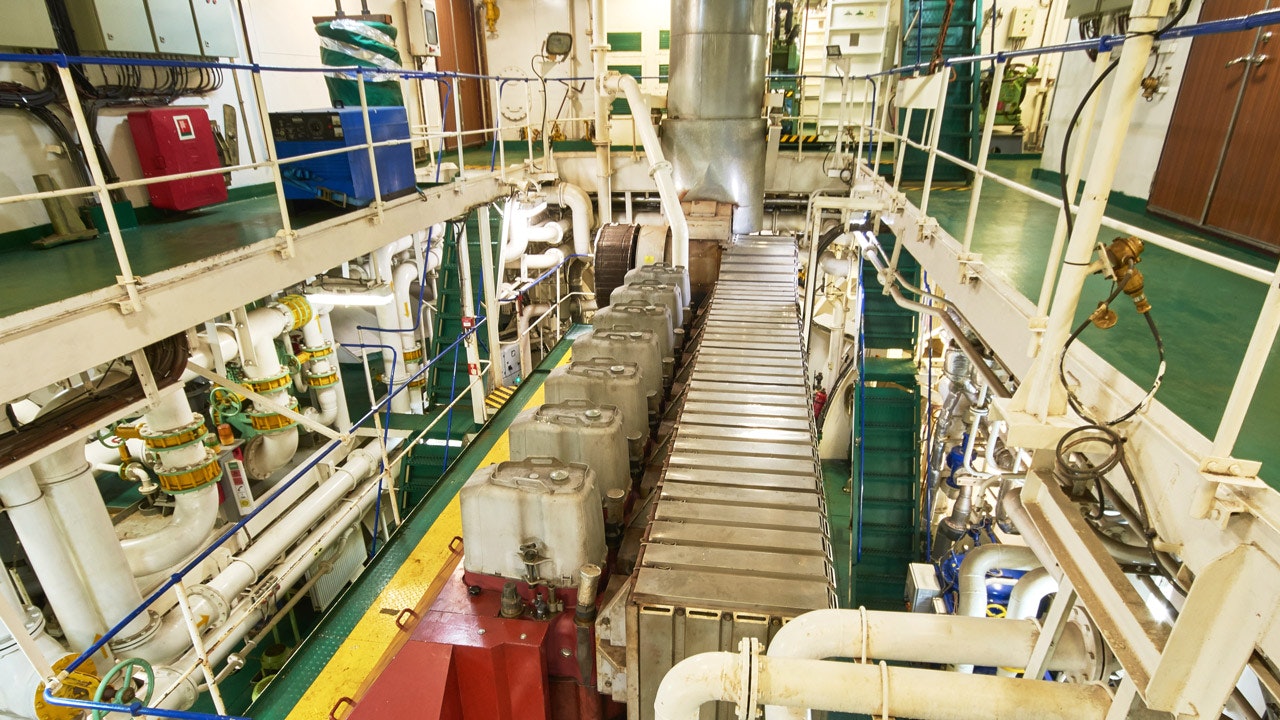 ---
Working harmoniously together, MDM solutions enable organisations access to accurate and reliable data from all sources. Elevate your trip further still by adding Product Information Management (PIM), specialising in managing product-related information. PIM centralises, organises and enriches content – allowing for consistent accuracy across multiple sales channels. We partner with leading software vendors such as Stibo for MDM.
At foryouandyourcustomers, our Digital Information Supply Chain (DISC) methodology helps clients overcome the five main challenges of their DISCs: lack of maturity, resistance to change, system silos, data model difficulties and hidden costs. 
---
Our services for the Digital Information Supply Chain.
---
By leveraging our proven processes developed over 10+ years across each stage – from data onboarding through distribution – we enable businesses to make the most out of their digital twin by achieving operational excellence throughout its entire journey in the DISC. 
What is the connection between the sun deck and the engine room?
With the vast multitude of customer-facing channels, achieving real-time data processing and access to various data sources is essential for companies.
---
The missing link between the data layer and the experience layer.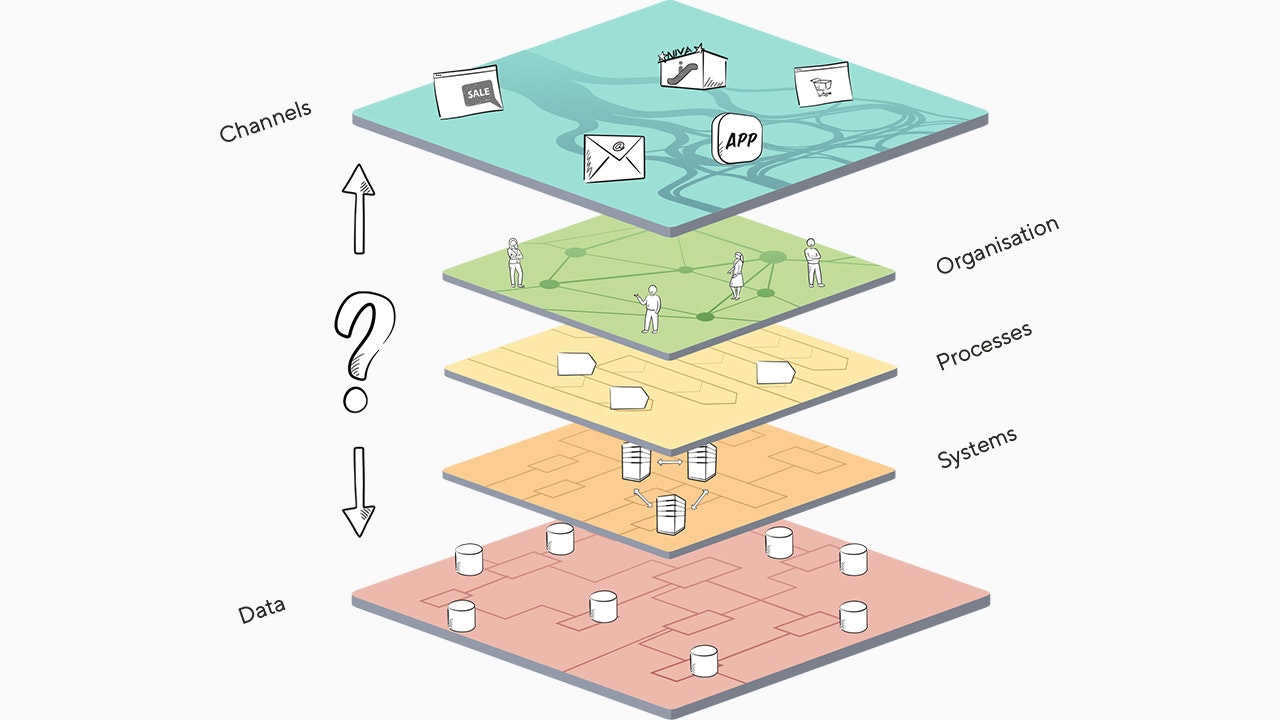 ---
Data integration solutions have become a must in today's world where point to point connections simply do not suffice as there are numerous siloed databases that need accessing. For informed decision making, analytics & AI needs can be fulfilled with such solutions giving businesses an edge over their competitors. When it comes to selecting a data integration method, there are many approaches that can be considered based on the needs of your experience layer. From point-to-point pipelines which work best for one-time transfers and API connectivity providing real time access and flexibility, to sophisticated methods such as Data virtualization and meshes – each approach has its strengths in delivering efficient data management solutions.
---
Our data integration services.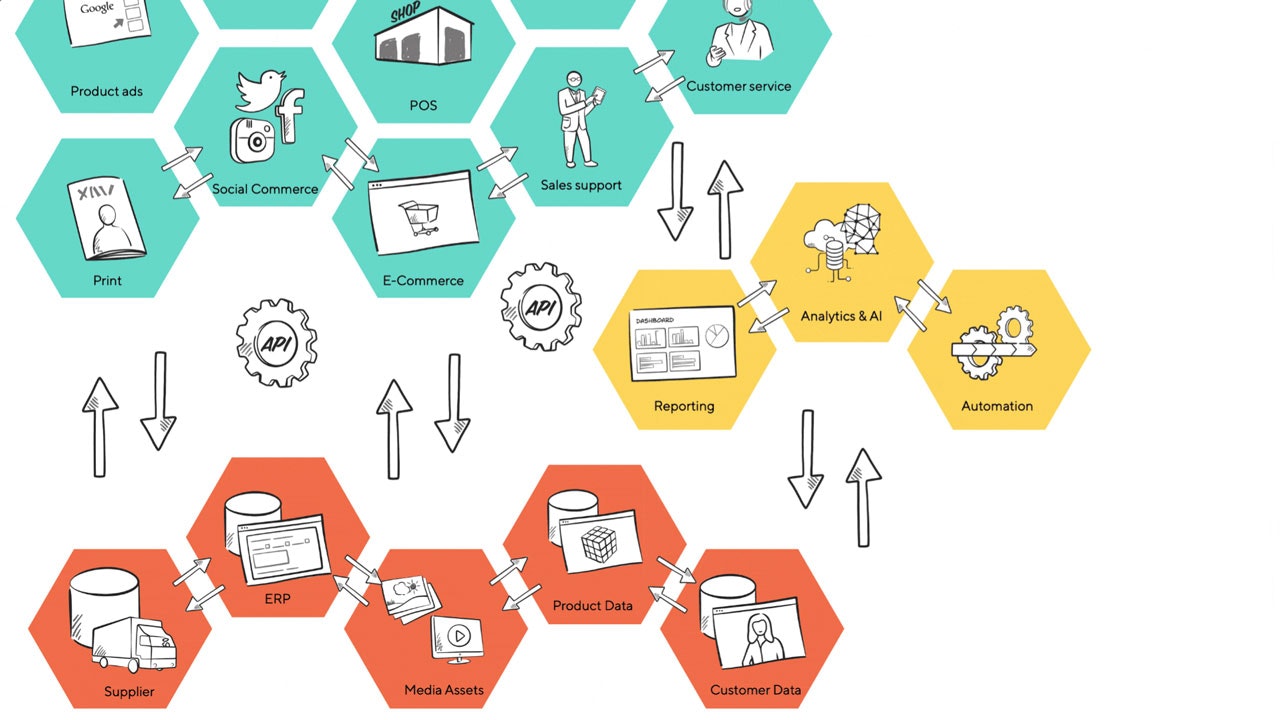 ---
Our team is here to help you evaluate your requirements so we can determine the optimal solution for you.
The future of commerce: a modern and comprehensive architecture
By integrating our various services and cutting-edge technologies, foryouandyourcustomers is able to construct a comprehensive, full-fledged modern commerce architecture for our clients. This architecture is designed to provide a seamless, integrated and unified customer experience, by harmoniously blending all of the different facets of a company.
---
A future-proof commerce architecture.
---
We have formed strategic partnerships with technology companies to enable a modern and composable architecture such as MuleSoft, commercetools, Stibo, and many other platforms to enable unbeatable Customer Experiences across all levels of our Exploded View structure.
foryouandyourcustomers partner with our customers to identify and implement digital solutions tailored for their success, leading to:
A consultative approach that underscores the importance of creating a clear, long-term vision through Exploded View. 

Expertise in technology selection and architecture design, we strive to empower clients by helping them achieve excellence in all facets of digital competency.

Our customers look to us as a trusted advisor and partner, leveraging our expertise in digital competencies. 

We provide the vision needed for success through the Exploded View framework and ensure their technical solutions are optimised by carefully selecting technology and architecture that works best for them
In conclusion, our expansion into Sydney allows us to help Australian businesses to keep pace with the rapidly evolving world of commerce. Through our comprehensive, full-fledged modern architecture, we aim to provide a seamless, integrated customer experience that meets the expectations of consumers in today's digital age. With our strategic partnerships with leading technology companies and our expertise in technology selection and architecture design, we are dedicated to being a trusted advisor and partner for our clients. Let us help you navigate the exciting journey of digital change and unlock the full potential of your company.