Webinar "Process Mining: seeing what is actually happening."

2021-10-14 ・ Bernhard Mueller
Getting a clear view on how your processes get executed and how they relate to your goals and customers is what foryouandyourcustomers' experts Tobias Felbecker and Bernhard Mueller, supported by Jack Basley from Celonis, talk about in our webinar "Process Mining: seeing what is actually happening".
The success or failure of a business depends on many factors. Knowing your "Why", having the right idea for products and services for the right customers, working with the right people, and seizing just the right opportunities all come to mind. However, one thing the leaders of many successful organisations agree on is that "execution is everything". 
Over the course of ca. 50 minutes the webinar covers three presentations of the following topics:
An introduction and overview of the Celonis process mining and execution management solution

A real-life experience report on how using process mining in a leading Swiss retailer led to 99% of orders fulfilled within their SLA and a reduction of the cancellation rate to below 1%.

A clear approach for using the Exploded View as the map to your business and process mining for the "traffic report" within that map. Seeing the detailed execution data within the meaningful context of the Exploded View allows you to take the "optimal route" to further improve your organisation.
---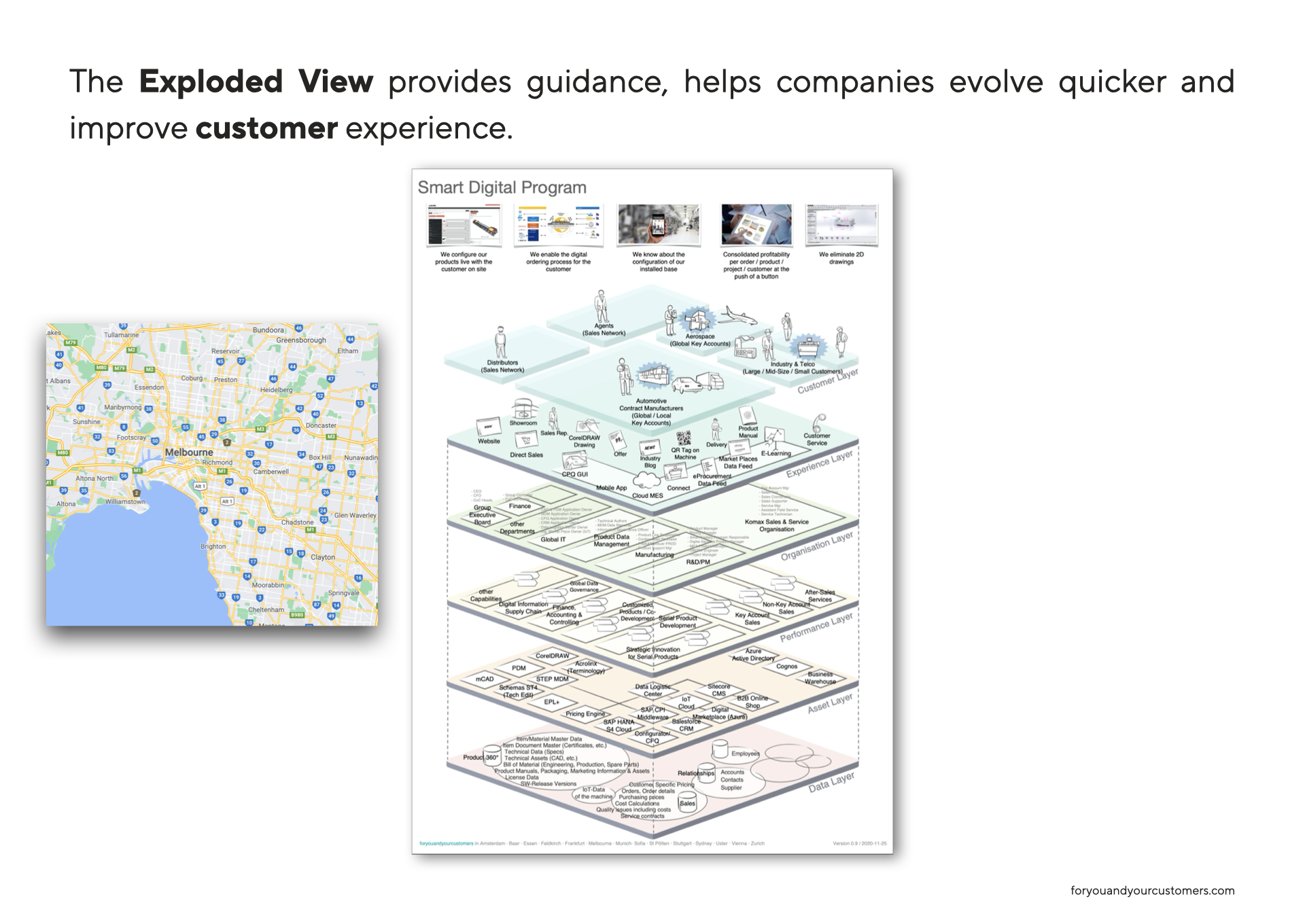 ---
Broad interest and international presenters
The webinar attracted broad interest from many different companies and industries and is now available on-demand on our website. While this webinar was specifically organised for the Australian time zone, we were lucky to have Tobias present live from Zurich, Switzerland. With Jack, joining from Sydney, and Bernhard, originally from Austria and now a true Melbournian, the panellists were able to draw on their broad experience and deep expertise to make the case for data driven improvement of business execution.
A fan favourite – the time-lapse Process Explorer view
The most popular part of the presentation was Tobias' "plan-vs-reality" slide, that puts a well-designed process model in BPMN (Business Process Model and Notation) next to a Process Explorer view from Celonis. Seeing the individual process instances "bubbling" along and backing up at bottlenecks provides a much richer understanding of what is actually happening than just reviewing the process design.
More about us
If you'd like to learn more about foryouandyourcustomers in Australia then please don't hesitate to reach out to us and start a conversation.
---
More Info
Other events we've hosted