68th Business Breakfast explains why "Digital Information is as important as products in your Supply Chain"
2022-04-10 ・ Kunal Lohia ・ Bernhard Mueller
We were reminded how good it is to run an in-person Business Breakfast at our foryouandyourcustomers office in Melbourne. This event was an opportunity for our colleagues from overseas to present their expertise to our guests.
The 68th Business Breakfast, entitled "Digital Information is as important as products in your Supply Chain", offered guests the opportunity to hear from Group CEO Stephan Müller and founder Jonathan Möller about why a "Digital Information Supply Chain" (DISC) is the prerequisite for digital change and how you can achieve it by using the Exploded View method.
The event allowed us to officially welcome our customers, partners, colleagues, and guests to our new office right in the heart of Melbourne. It was a great opportunity for our Swiss guests Stephan, Jonathan, and Tobias Felbecker (our e-commerce expert) to share their experience and expertise with the Australian market.
---
Bernhard Mueller welcoming our guests in our new office.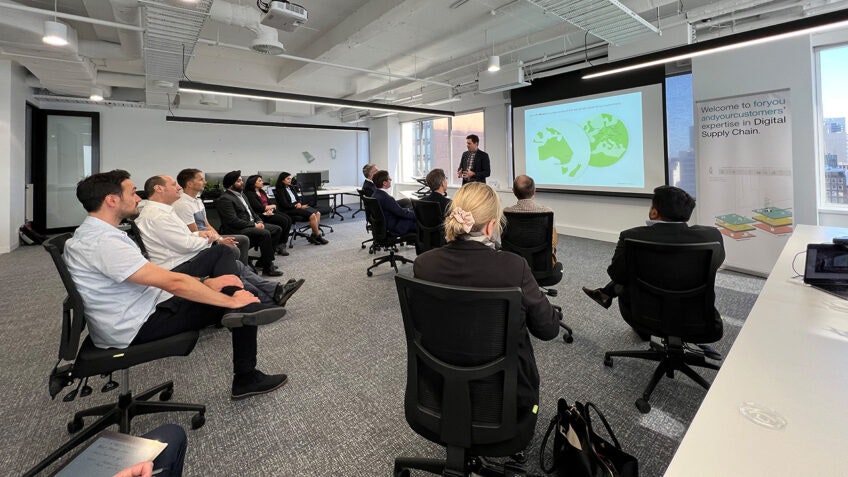 ---
Whilst our guest speaker from Officeworks was sadly unavailable on that day (after all, we are still living in the midst of a global pandemic), we are looking forward to sharing Officeworks' Print, Copy & Create journey with you in an upcoming webinar on the 11th May 2022.
The head of foryouandyourcustomers in Melbourne, Bernhard Mueller, opened the Business Breakfast and introduced our speakers. Jonathan started his presentation by focusing on the customer experience side and explained how you can make the Digital Information Supply Chain a core competency by using his very own Exploded View method. The Exploded View brings an overview and structure to your business for an attractive and efficient customer experience.
Digital Information Supply Chain by Stephan Mueller
Stephan Mueller shared his insights about how the "Digital Information Supply Chain is a prerequisite to digital change". Companies have a growing number of channels to service and need to think about data flowing through its own supply chain much as real products do.
---
Stephan Mueller presenting the Digital Information Supply Chain.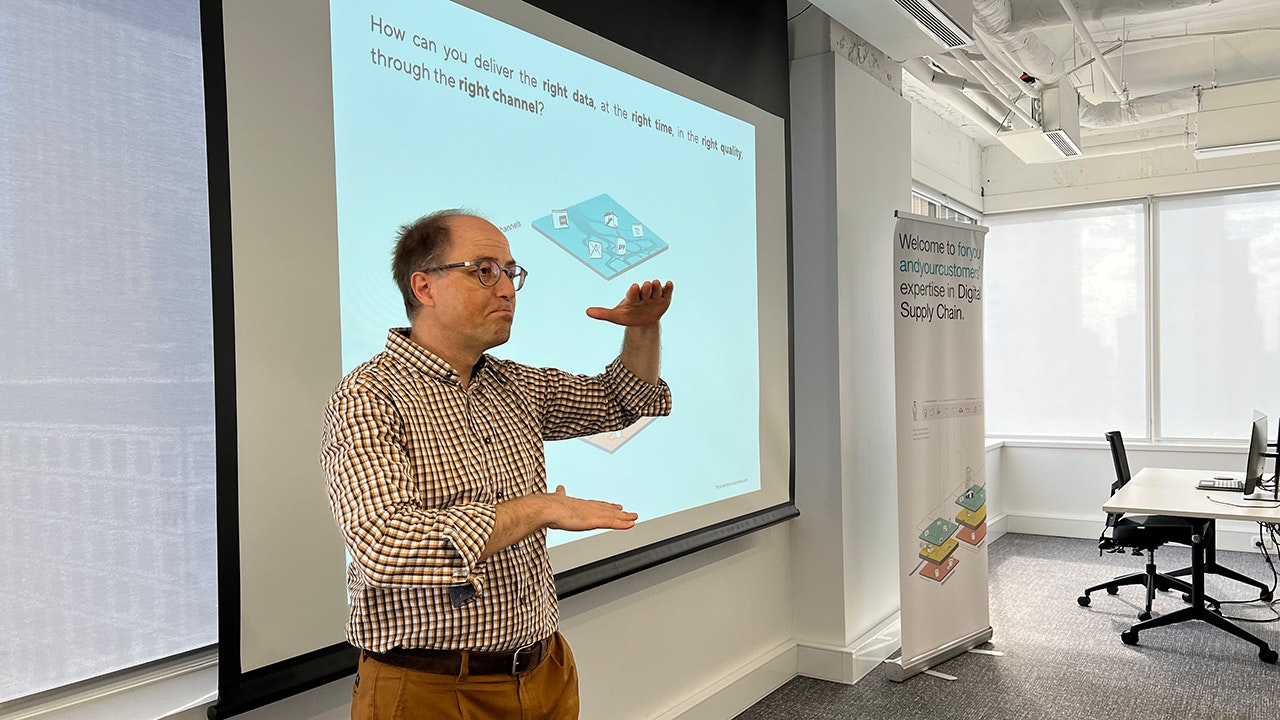 ---
This digital information supply chain has five main challenges that we see across all industries:  
Lack of maturity – the discipline is still very new to most companies.

Lords and Kingdoms – people want to protect their status quo.

System silos – data is separated across multiple teams/processes.

Data model pains – consolidating data to one source of truth can be a painful task.

Rising hidden costs – maintaining legacy processes/systems cost more than you think!
---
Networking at the end of the event.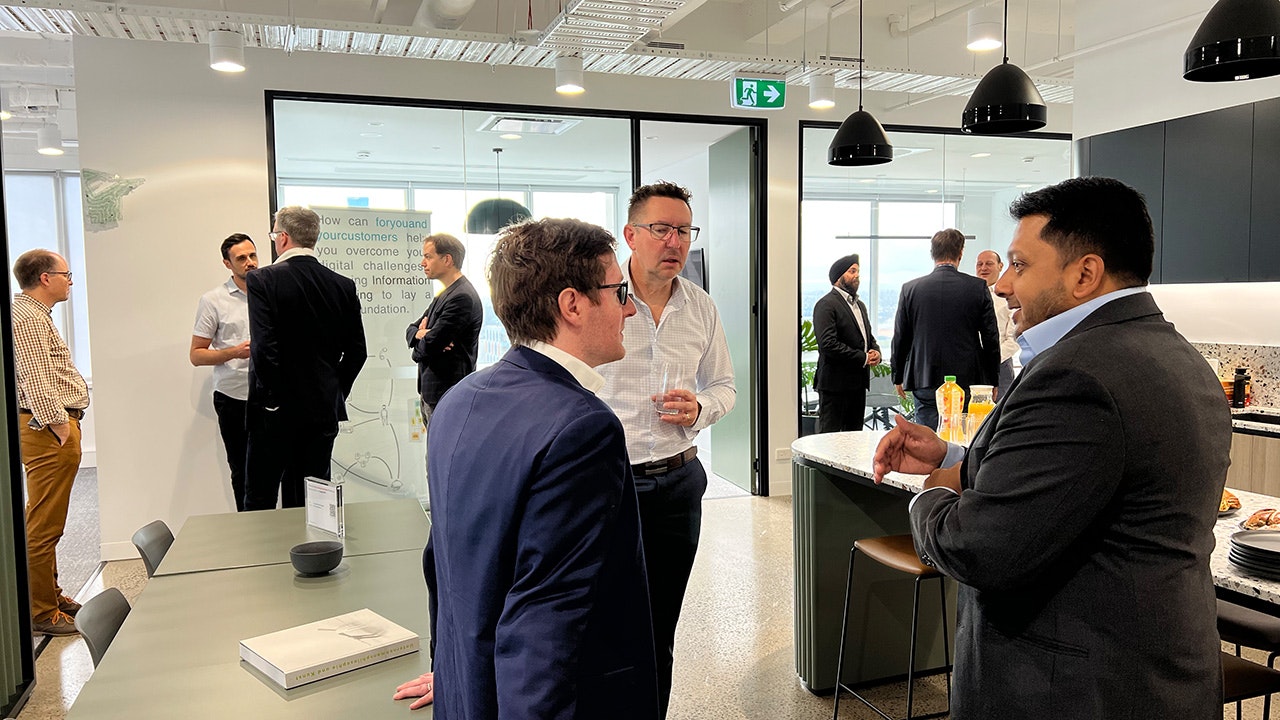 ---
Addressing these key challenges is crucial to driving a successful change in any business. Guests were able to discuss them in more detail during our Q&A Panel which included Dave Edson from Stibo Systems. There was a particularly interesting discussion about a challenging master data project that tried to enforce minimal changes to ERP systems which didn't work well because silos were being enforced rather than broken down. You can find more information about these two methods here. 
Find our more
Please don't hesitate to reach out to us and start a conversation about these topics.
---
More Info
Other events we've hosted