Jobs
Data Integration Architect
The foryouandyourcustomers team in Sydney is looking for an enthusiastic and innovative Data Integration Architect
Are you a Data Integration Architect looking for an employer that values you as a person and supports your personal and professional development? Join our team of max. 25 people in Sydney and find more than 211 experts, inspiration and support in our international network of 19 further teams of the foryouandyourcustom​ers group.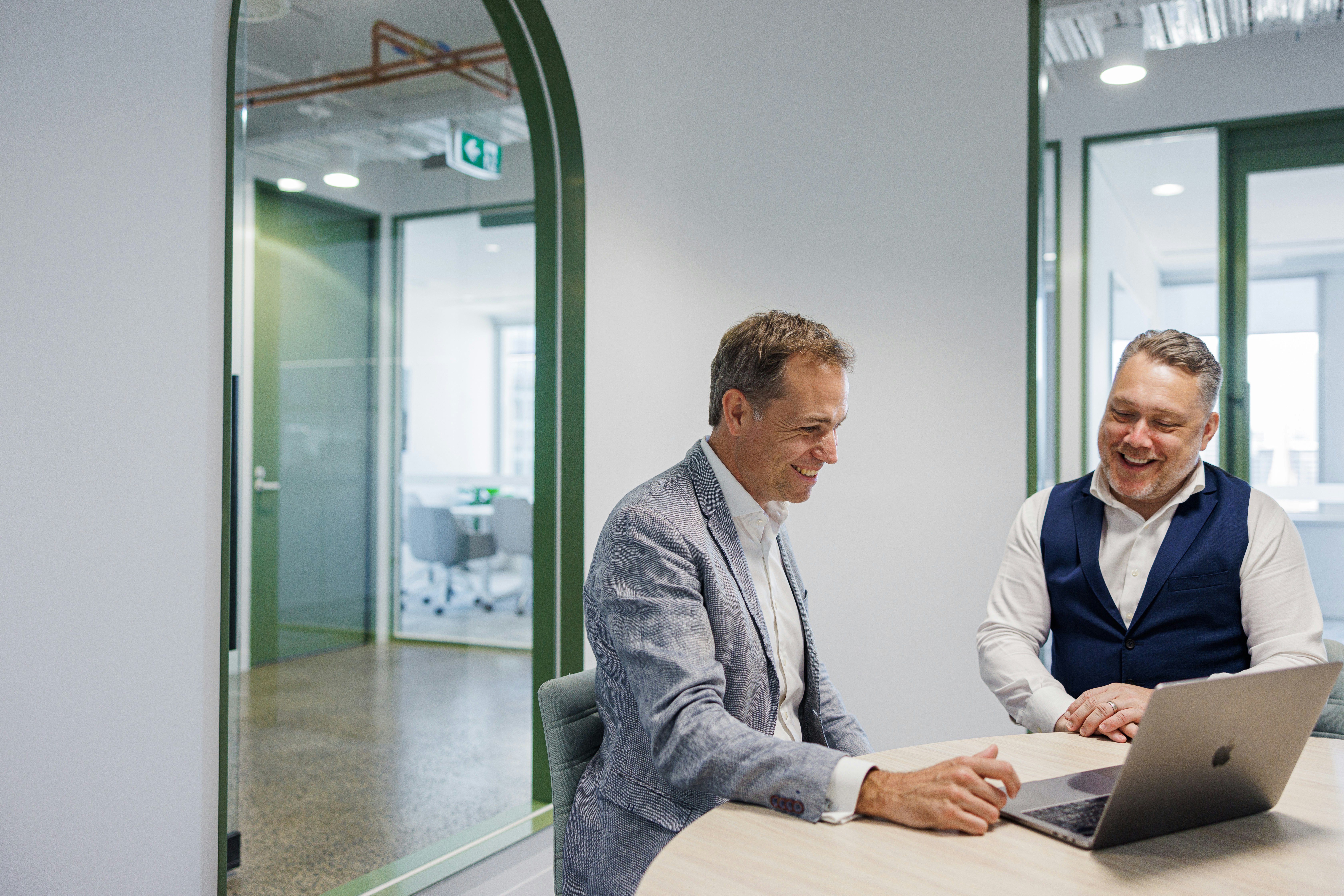 We are looking forward to welcoming you!
Our Sydney team consults, coaches, researches, designs and develops what's most valuable and responsible for our customers. For example, we feel at home with providing data integration solutions, master data management systems, or commerce platforms.
We are undeniably energetic and diverse. We come from Australia as well as other regions of the world – and we love to learn from each other's perspectives. Learning, by the way, is one of the pillars of our company. We strive to develop ourselves and our customers – this is (part of) the reason behind our name. It's both for you and your customers!
We are part of the foryouandyourcustomers group, which currently consists of 19 independent cells in Australia and Europe. All cells organise themselves with a high degree of independence to develop their own portfolio and capabilities while at the same time collaborate with other cells.
Our team size is limited to a maximum of 25 people. This keeps our teams small, with direct lines of communication and a flat hierarchy. At the same time being strengthened by our international network of other cells.
We offer
Lots of room to grow both personally and professionally.

International environment with customers and colleagues in Australia and Europe.

Your knowledge, experience, and personality stand in the foreground of all our activities.

Possibility to get trained and certified on cutting-edge data integration solutions.

Flat hierarchies, plenty space for participation and transparent salaries.

25 days of paid holiday per year.

Brand new MacBook Pro, iPhone or equivalent hardware, it's your choice.

A great workplace in one of the most vibrant spots in Sydney.

Flexible and family-friendly working hours and the possibility of working from home.
Your Tasks
As a Data Integration Architect your activities include
Creatively designing and implementing cutting-edge data integration solutions for our customers using innovative approaches like API Connectivity, Data Virtualisation and Data Meshes.

Empowering our customers to choose and implement the perfect data integration tech stack, considering top-notch tools like Mulesoft, Boomi, Denodo, or cloud-based solutions from industry leaders such as /AWS, Azure, or GCP.

Skillfully developing data models and mapping rules for various source and target systems, while passionately ensuring data quality and governance.

Diligently optimising data integration performance and expertly troubleshooting issues to guarantee the precise and prompt delivery of data.

Collaborating with clients to create value-adding use cases leveraging data integration technology, driving transformative results for their businesses.

Effectively communicating with stakeholders, maintaining comprehensive documentation, and providing enthusiastic guidance and support to team members on data integration concepts and tools.
Your Profile
You have the ability to perform the tasks mentioned above with ease and enthusiasm, based on your education and experience. 

You are a curious person who wants to learn and develop as a person and professional.

You are not afraid to ask feedback early on in a development process, and enjoy sharing your expertise to help others.

You are a team player who likes working closely together and is caring for the team to succeed.

You have a connection to Australia, preferably live here with a valid visa.

You are comfortable communicating in English
Find out more about foryouandyourcustomers 
The foryouandyourcustomers group is currently represented at 19 locations and supports internationally active customers in the multichannel business with advice, conception, implementation and operation. 
Our culture - Watch the video of our yearly group meeting
---
Video: Yearly Group Meeting 2022 Regensburg (EN)
---
Our consulting framework the "Exploded View" - Read the whitepaper
The Exploded View, for a better overview of digitalisation
Our team in Australia  - Watch the company video 
---
Video: Who are foryouandyourcustomers in Australia?
---
Our knowledge  - Explore our analogue tools for the digital change
https://foryouandyourcustomers.com/products-6/?lang=en
Equal opportunities for all
At foryouandyourcustomers, we want everyone to feel valued, appreciated and free to be who they are. We value diversity in all forms, strive to provide equal opportunities for all, and firmly reject any form of discrimination.
---