Jobs
(Senior) Solution Architect MDM/PIM (w/m/d)
Das Team von foryouandyourcustomers sucht am Standort München begeisterte und begeisternde (Senior) Solution Architects MDM/PIM (w/m/d).
Zur Unterstützung unseres Teams in München, im Bereich Digital Information Supply Chain, suchen wir nach einem (Senior) Solution Architect MDM/PIM. Unser Team von über 230 Expert:Innen in der foryouandyourcustomers Gruppe unterstützt unsere Kunden an 18 Standorten im Digitalen Wandel.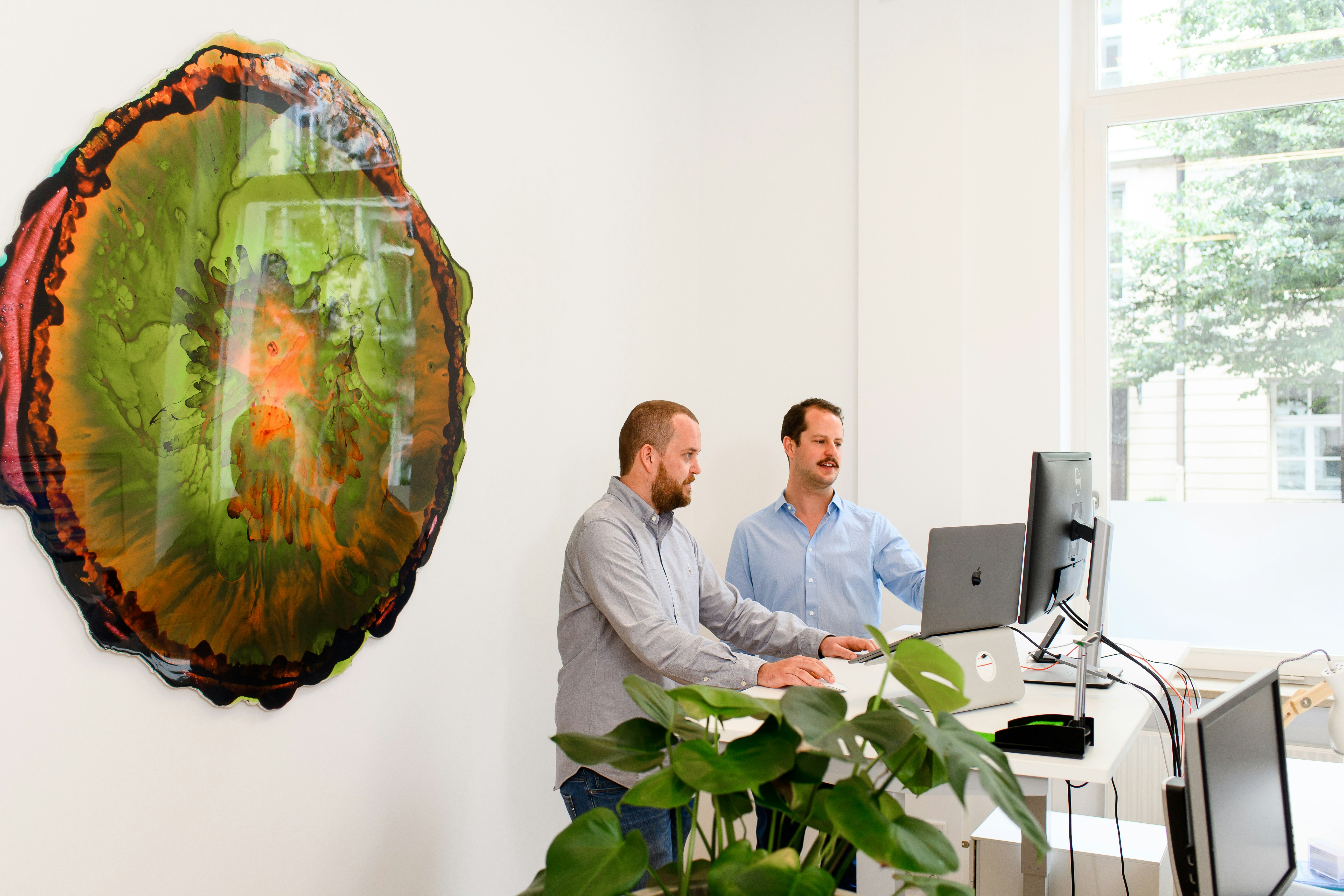 Wir freuen uns auf Dich
An unserem Standort im Herzen Münchens arbeiten 25 Menschen, die Dich gerne kennenlernen möchten. Du kannst Dich bei uns in einem einmaligen Umfeld entwickeln, selbstbestimmt arbeiten und einen Beitrag zur weiteren Entwicklung von Dir selbst und unserem Unternehmen leisten. Einige Aspekte daraus:
Deine Ideen werden bei uns wertgeschätzt und gefördert

Unsere offene Kultur erwartet von Dir, dass Du Deine Gegenwart und Zukunft selbst gestaltest

Du kommst in ein junges und wegweisendes Team, das Dich freundschaftlich aufnimmt und in eine flache Organisation, die überraschend einfach funktioniert

Wir bieten viele Kontakt- und Entwicklungsmöglichkeiten in einem internationalen Umfeld mit Kolleg:Innen und Kunden in sechs Ländern Europas & Australien

Deine Arbeitsumgebung, im Herzen Münchens, entspricht neuesten Standards und bietet wechselnde Kunstausstellungen

Ein neues MacBook und iPhone, zur Privatnutzung, gehören zum Standard

Wirklich transparente Gehälter, vom Gruppen CEO bis hin zum Backoffice, schaffen ein vertrauensvolles Miteinander
Deine Aufgaben
Du bist als Trusted Business Advisor erster Ansprechpartner für Kunden in allen Bereichen der Domänen MDM und PIM

Du entwickelst und verantwortest Konzepte und Lösungen für MDM/PIM-Anwendungen auf Basis von Stibo STEP

Du arbeitest direkt mit Kunden zusammen und hast dabei eine führende Rolle in der Aufnahme der Business-Anforderungen und Übersetzung in technische User Stories

Du unterstützt den Ausbau der Domäne MDM/PIM als Teil der Digital Information Supply Chain
Was wir uns von Dir wünschen
Eine motivierte, einsatzfreudige und kommunikative Persönlichkeit mit einer positiven Lebenseinstellung sowie Freude am Umgang mit Menschen, die Aufgaben proaktiv angeht, eigenverantwortlich arbeiten kann und etwas bewegen möchte. Darüber hinaus bringst Du folgende Qualifikationen mit:
Mehrjährige Erfahrung (min. 3 Jahre) in der Implementierung von MDM/PIM Systemen wie bspw. STEP, Riversand, Informatica, Censhare, Contentserv, o.ä.

Mehrjährige Erfahrung in der Beratung von MDM/PIM relevanten Themen und Prozessen

Umfangreiche Branchenkenntnisse im Industrie und Hersteller Umfeld

Umfangreiche Kenntnisse in Datenmodellierung und API Technologien

Erfahrung im Umfeld von CAD-, PDM/PLM-, und ERP-Systemen

Du arbeitest eigenverantwortlich und selbstständig

Abgeschlossenes Universitäts- oder FH-Studium mit Schwerpunkt (Wirtschafts-) Informatik, Wirtschaftsingenieurwesen, o.ä.

Du hast eine hohe technische Affinität und Neugierde für Neues

Du sprichst fließend Deutsch und Englisch

Du verfügst über eine Reisebereitschaft von 10-30%
Erfahre mehr über foryouandyourcustomers
Die foryouandyourcustomers Gruppe ist zurzeit an 18 Standorten vertreten und begleitet international tätige Kunden im Digitalen Wandel mit Beratung, Konzeption, Umsetzung und Betrieb.
Informationen rund um foryouandyourcustomers

Whitepaper "Exploded View" – Unser Modell für den Digitalen Wandel

How will a Digital Information Supply Chain Assessment help to navigate the complexities associated?
---
Interesse?
Sende Deine Bewerbung an Florian Knaupp, join-munich@foryouandyourcustomers.com
---