"Rising Star / Newcomer 2022": foryouandyourcustomers wins newcomer award in Australia
At the end of its fifth year in Melbourne, foryouandyourcustomers has been honoured with the "Rising Star / Newcomer 2022" award at the SwissCham Business Awards in Sydney, Australia. The awards recognise the achievements of businesses, organisations, and individuals in the Australian market that contribute to the Swiss-Australian relationships.
As the hub of Swiss business in Australia, SwissCham enables companies to connect and prosper in Australia and Switzerland, focusing on doing business in Australia and promoting bilateral trade. With "Rising Star / Newcomer 2022", SwissCham recognises the work foryouandyourcustomers in Melbourne has done in the past years. "It's a testament to our five years of hard work and dedication in Australia," Bernhard Mueller, CEO in Melbourne, says, "and a recognition of our team's commitment to customer orientation, perseverance, and innovation in master data management."
Industry recognition will help the company's expansion
The entire team's effort led to this award, says senior project manager Kunal Lohia. "Any recognition of any form, really is much appreciated, but when you're recognised by an industry like this, it's extra special," says Lohia, expressing his pride.
"It's a testament to our five years of hard work and dedication in Australia."

— Bernhard Mueller, CEO of foryouandyourcustomers Melbourne
The award will be valuable in helping the company to expand beyond Melbourne. Tobias Felbecker recently established a new location in Sydney. The new CEO in Sydney plans to bring foryouandyourcustomers' services in digital change, such as e-commerce and data integration, to the Australian market.
---
Tobias Felbecker (left) next to Bernhard Mueller. The award ceremony was held on February 2nd, 2023, at the University of Sydney.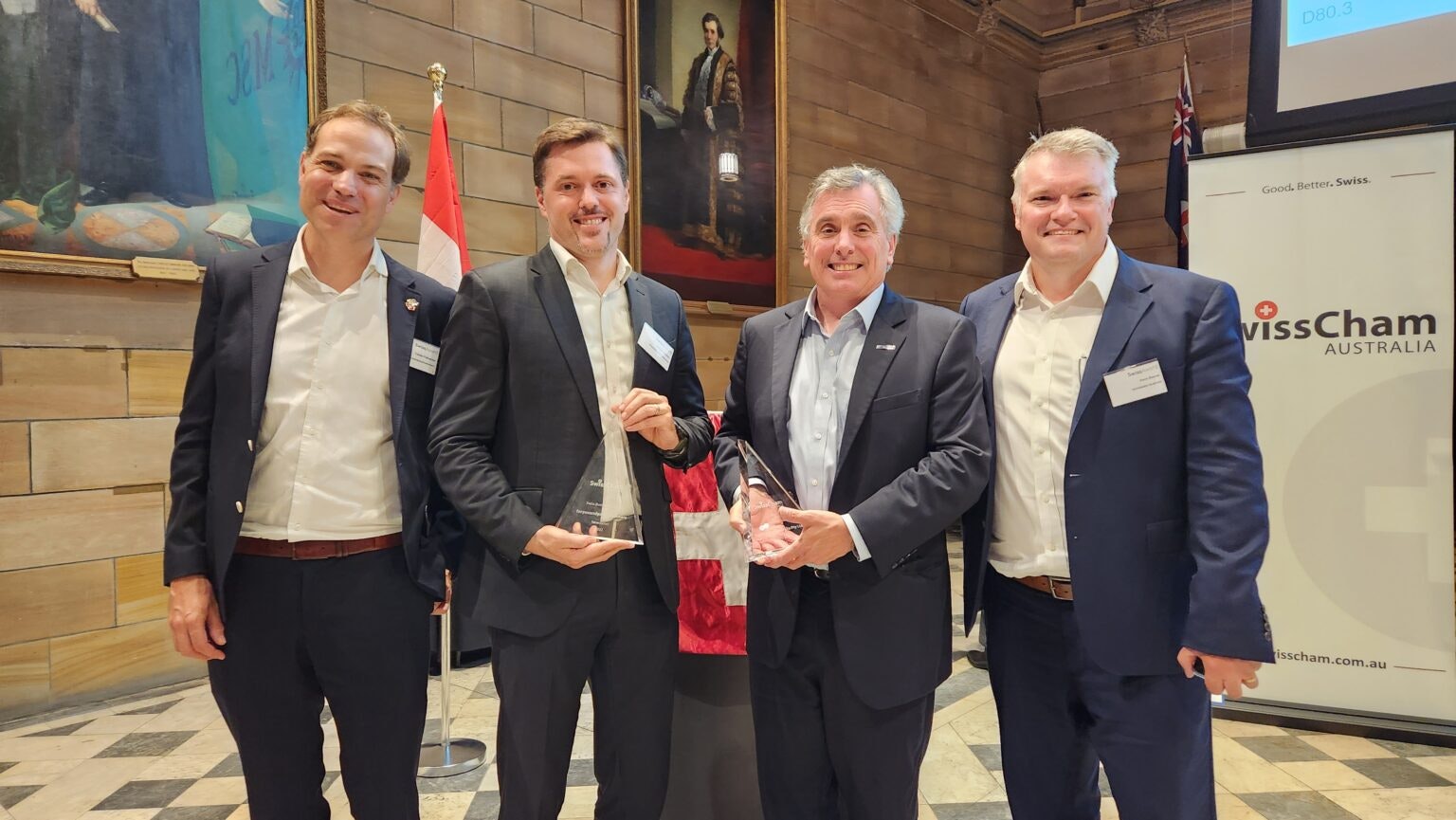 ---
Mastering digital change with established and new partnerships
Bernhard Mueller and Tobias Felbecker have strong backing for their expansion plans. The growing partnerships with Stibo Systems (MDM/PIM), MuleSoft, Red Hat, Sap (Hybris), CommerceTools, Elastic Search, Databricks, and planned collaborations with companies such as Denodo, FluentRetail, Workato, and StreamSets give the Melbourne and Sydney teams the technological edge needed to drive their customers' success. The use and value of these partnerships are best exemplified by Melbourne's customer Officeworks Australia. "Having just established the Sydney location, I'm thrilled about this prestigious award" says Felbecker enthusiastically.
More about us
If you'd like to learn more about foryouandyourcustomers in Australia then please don't hesitate to reach out to us and start a conversation.
---